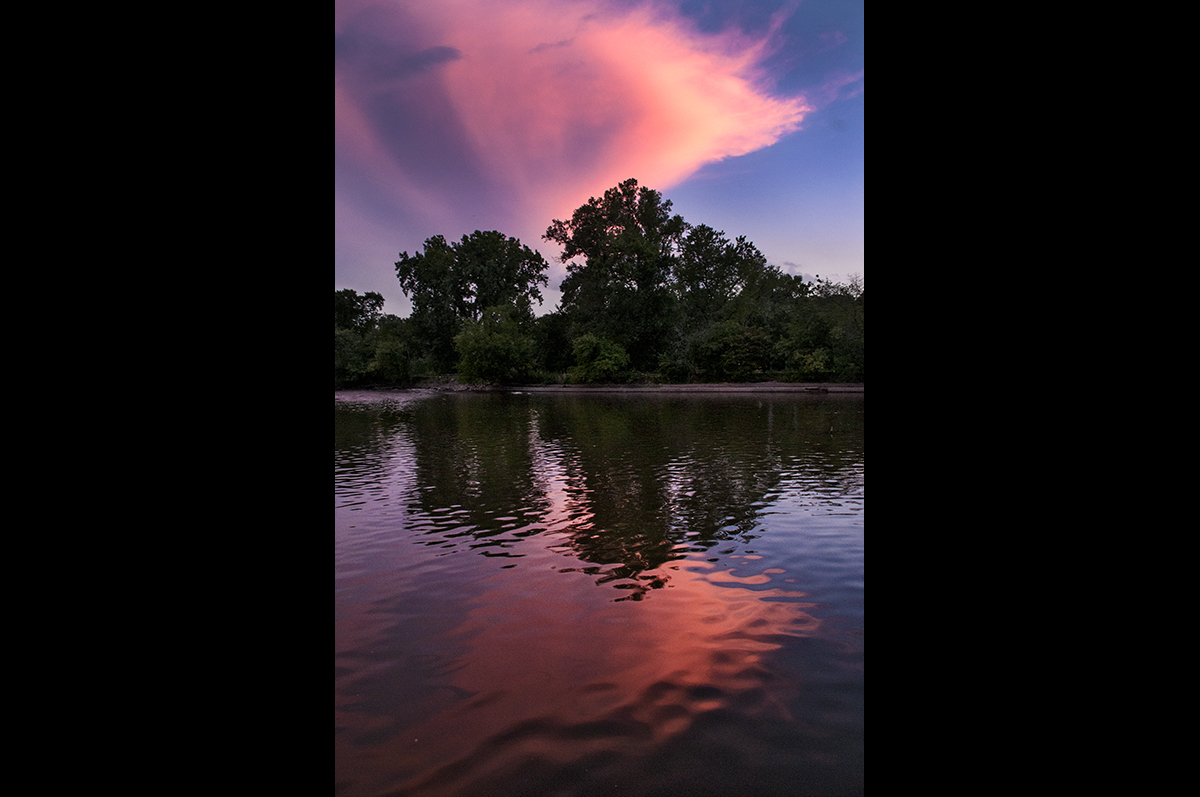 Pink Swan Pond
About
Share
Purchase
Location

:

Riverside, Illinois
Share
This is another photo of (the) Swan Pond in Riverside, Illinois. Like almost all photographers, I am partial to landscapes near bodies of water that enable me to also shoot their reflections. The more still the water, the better.
I took this photo more on reflex than because I thought it would be great. After I uploaded my images to my computer, I saw this one and was taken aback because the reflection of the cloud was more brilliantly colored and interesting than the actual cloud. I'm not sure whether it's the more intense coloring, the undulations of the pond water or the way the reflection of the cloud blends with the reflections of the trees, but I can't stop looking at the water in this photo. Very rarely do reflections come across as stronger than the original objects; such is not the case in this image.
The photo dimensions listed reflect the size of the print, not the matte.
Other sizes are available.
Shipping is free!
For additional details, please read our recommendations.