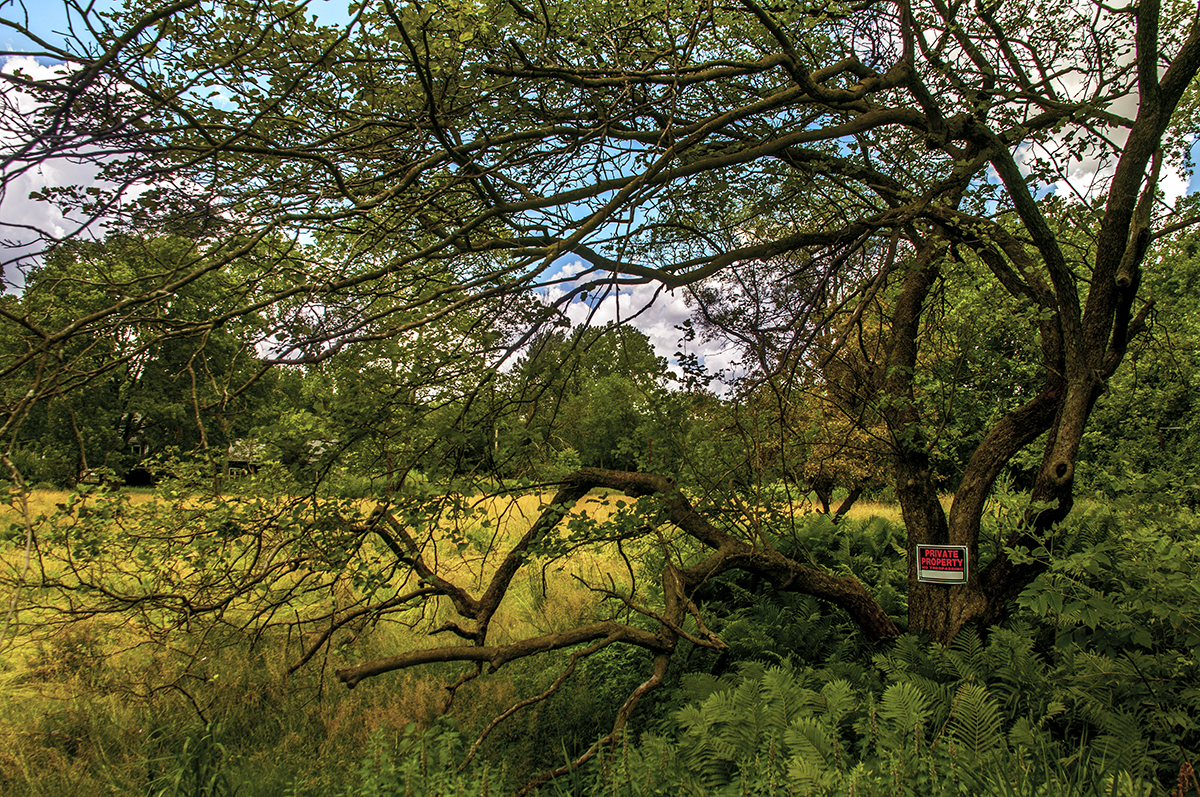 Private Property
About
Share
Purchase
Location

:

Riverside Lawn, Illinois
Share
Ignore the gnarled tree here that looks plucked out of a swamp in southern Georgia and the wonderful open field behind it and focus instead on the 'private property' sign affixed to the tree itself, for it is this sign that makes this photo.
On one level, the sign adds a bit of insouciance to the photo.  It's this obviously wild area without any type of buildings or hints of civilization and, yet, it is marked 'private property'.  However, as a photographer, what is most notable about the sign is the neon orange color on it.  The eye is instantly drawn to the sign–much as it is in real life–and everything else surrounding the sign becomes backdrop for that one element.  It is the least impressive part of this photo and yet it is also the subject!  It has the world's best frame!  And I like that part of this a lot!
The photo dimensions listed reflect the size of the print, not the matte.
Other sizes are available.
Shipping is free!
For additional details, please read our recommendations.