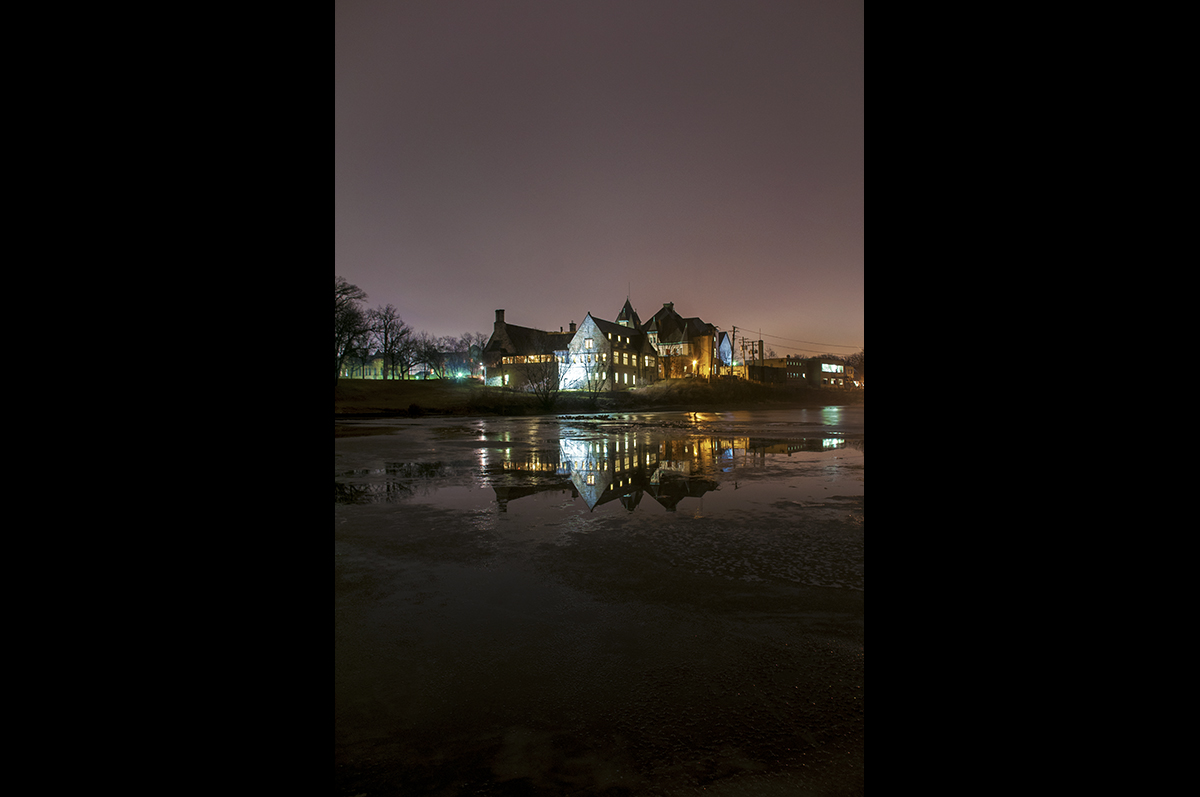 Reflections in the Swan Pond
About
Share
Purchase
Share
This is a photo that I did not think was possible.  While walking by this location, I've wished that a photo like this was possible, but I didn't see how it could be.  To get a reflection of something in water, the water needs to be still.  To get a mirror like reflection, the water can't move at all.  And that isn't something that will ever be said about the Des Plaines River.  It's always moving.
Then, a couple of days ago, something really unusual happened.  The snow on top of the ice on the river began to melt, leaving large pools of standing water on top of the ice.  And for the first time ever, I could get a mirror reflection of the Riverside Library and Town Hall in the water.
The opportunity to get this image wasn't around for long either.  I went back about four hours after I shot this image to try something else and the standing water was gone.  Water, like time, waits for no man.
The photo dimensions listed reflect the size of the print, not the matte.
Other sizes are available.
Shipping is free!
For additional details, please read our recommendations.