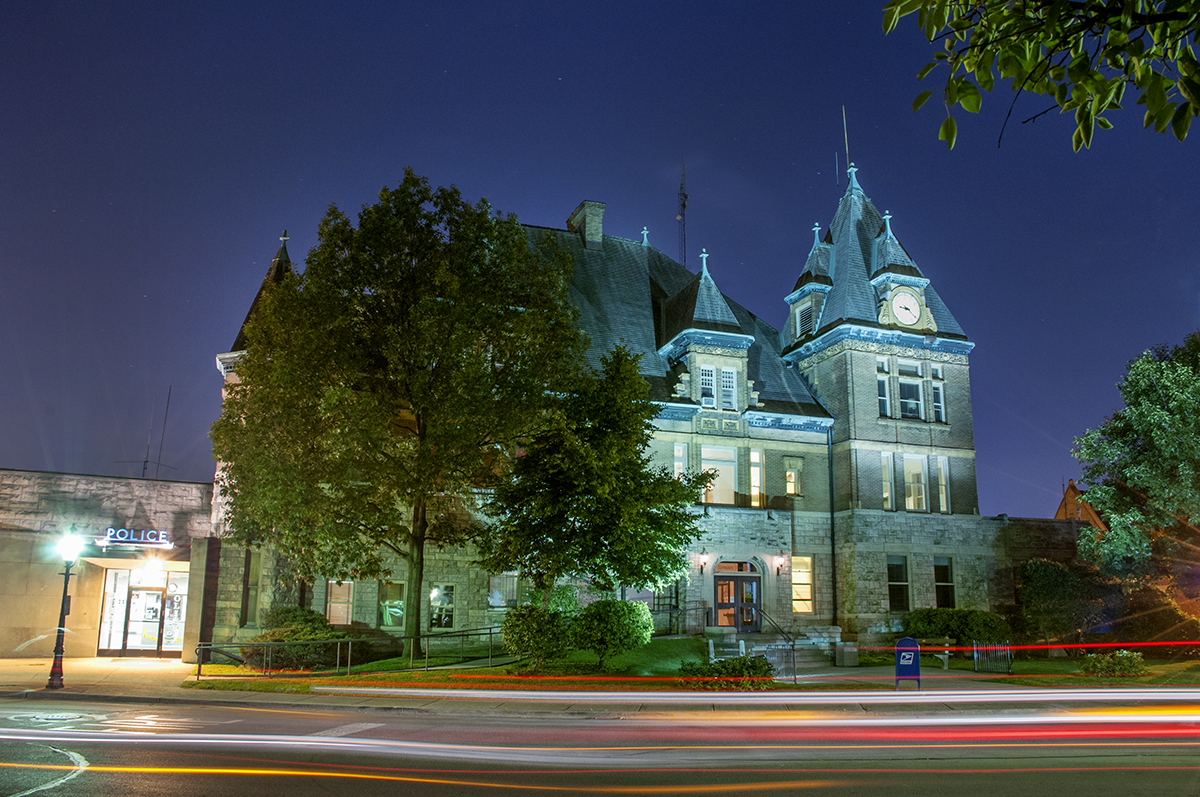 The Riverside Town Hall at Dusk
About
Share
Purchase
Location

:

Riverside, Illinois
Share
I'm sure I've written about this is regards to other photos, but it's pertinent here, so I'll say it again: the color red does not really appear anywhere in nature.
Red, yellow and blue are the primary colors, but red is the odd man out.  The sky is blue, as is water.  You see blue everywhere.  The sun is yellow as is almost all natural light.  You see yellow everywhere.  Nothing, save for leaves changing colors and the very rare sunset, is red.  I mention this here because what makes this photo is the red coloring at the bottom of the picture.
That red (and to a lesser degree, the yellow to the left side) is from the brake lights and mars lights of a police car that sped by.  You can see the top red line goes thick and thin, that's a result of the lights on the car spinning.  And that red is what took a fairly boring photo and made it good.
I have shot the Riverside Town Hall numerous times and have never quite been satisfied with the result.  After capturing this image, I realized why: it needed red.  I don't know how I'm ever going to be able to top this photo of the town hall…
The photo dimensions listed reflect the size of the print, not the matte.
Other sizes are available.
Shipping is free!
For additional details, please read our recommendations.