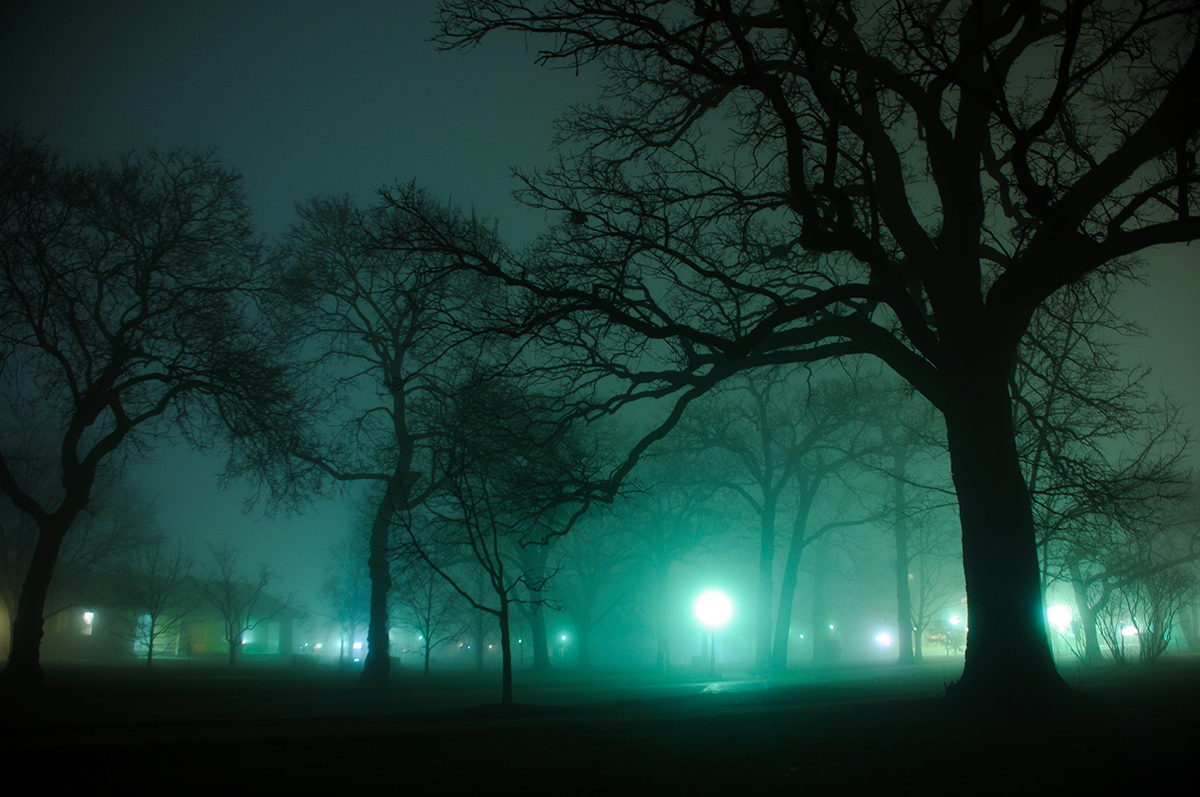 Riverside Town Square at Night
About
Share
Purchase
Location

:

Riverside, Illinois
Share
I know there has to be a chemical explanation for it, but the only place in the world that I have ever photographed green street lights is in my hometown of Riverside, Illinois.  On foggy nights, like this one, the green light emanating from the street lights can be seen dispersing out from the lights to cause a town square wide green glow to the night.  The thicker the fog, the eerier it gets.
I took this image in late March; the fog was in place for about 45 minutes, rolling in from the river before disappearing as quickly as it arrived.  I have learned from experience: the minute I see fog, I grab my camera and go.  Of all the weather conditions one can photograph, fog is probably the streakiest; it could be present for four hours or eight minutes.  No one knows.  Given how beautifully fog shows up in camera, I don't ever delay shooting it (or in it) when I can.  If only there were an accurate fog predictor… man, I'd be happy.
The photo dimensions listed reflect the size of the print, not the matte.
Other sizes are available.
Shipping is free!
For additional details, please read our recommendations.