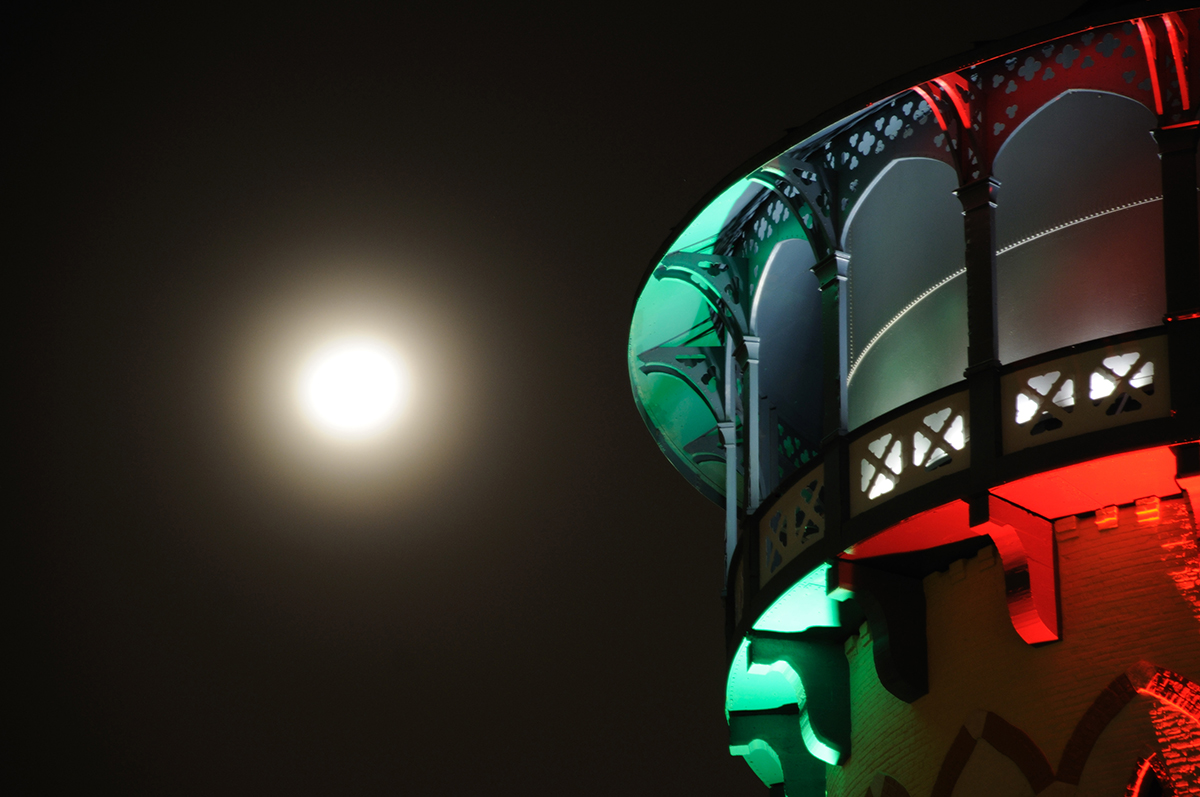 Riverside Water Tower at Christmas (Close)
About
Share
Purchase
Location

:

Riverside, Illinois
Share
Nothing appears bigger in real life and smaller in photos than the moon.  You can have the biggest full moon you've ever seen in real life and it will end up the size of a pencil eraser in a photo.  I'm not exactly sure why this is, but it is most definitely the case.  I've shot a number of pictures of a landscape with a full moon shining brightly down on it only to find out later that the moon looks super tiny in the image.  There are tricks around this–you can increase the size of the moon or shoot an image specifically of the moon that you drop into the other photo–but they never end up looking quite right.  The other thing you can do is hope for fog and clouds.  That's what happened here.
After the Riverside Holiday Stroll one year, a thick layer of clouds and fog descended on Riverside.  The light from the moon radiated out 10 times more than it normally would and, voila, I got a shot of the water tower with a moon that looks the proper size.
The photo dimensions listed reflect the size of the print, not the matte.
Other sizes are available.
Shipping is free!
For additional details, please read our recommendations.