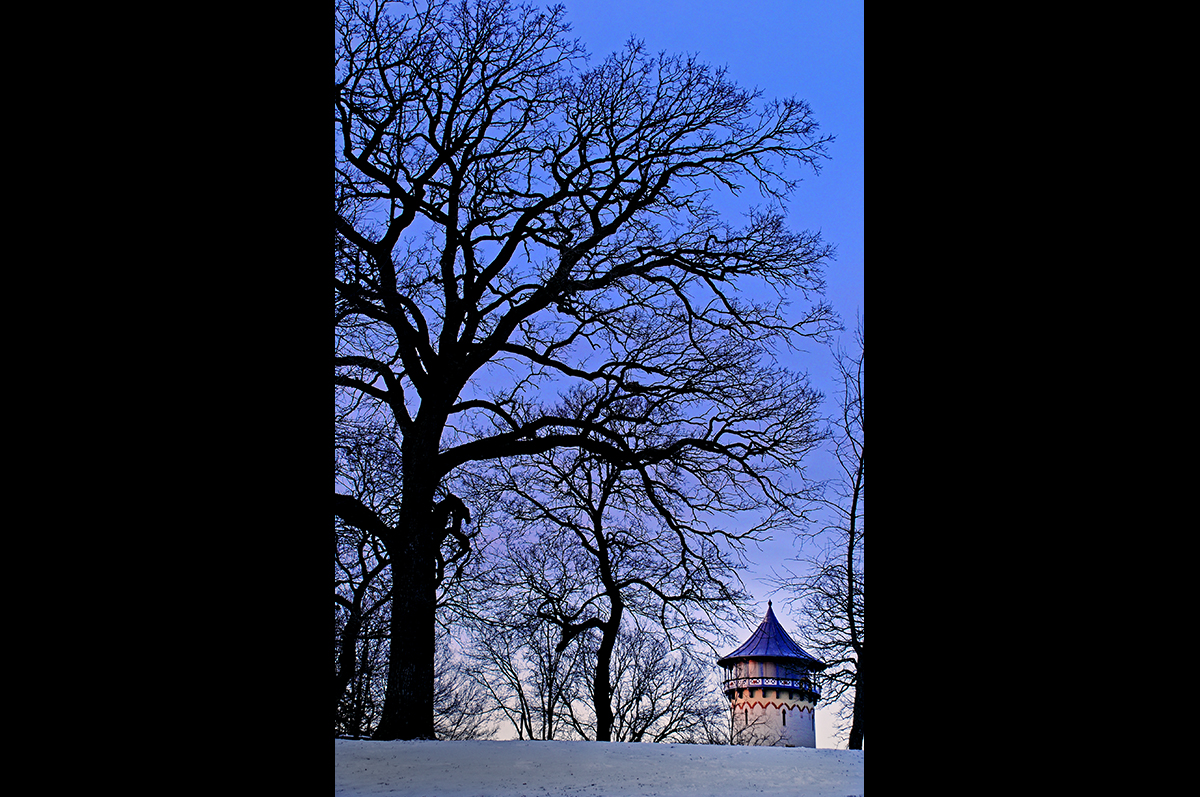 Riverside Water Tower at Dusk
About
Share
Purchase
Location

:

Riverside, Illinois
Share
I have a truly soft spot in my heart for this photo.  I don't think it gets anywhere near the love that it deserves.
I love the ornate filaments of the tree branches, I love the fact that the Riverside Water Tower is the smallest object in the photo, yet still very much a part of the image, and I love the fact that the clouds at the horizon make the sky white at just the place that sky needs to be white.
Winter skies at dusk always make for some interesting and colorful lighting and this day was no different.
I shot this while standing at the very bottom of the hill that leads from the street down to Swan Pond.  Had I turned 180 degrees, I'd have been looking down the barrel of the Des Plaines River.
The photo dimensions listed reflect the size of the print, not the matte.
Other sizes are available.
Shipping is free!
For additional details, please read our recommendations.