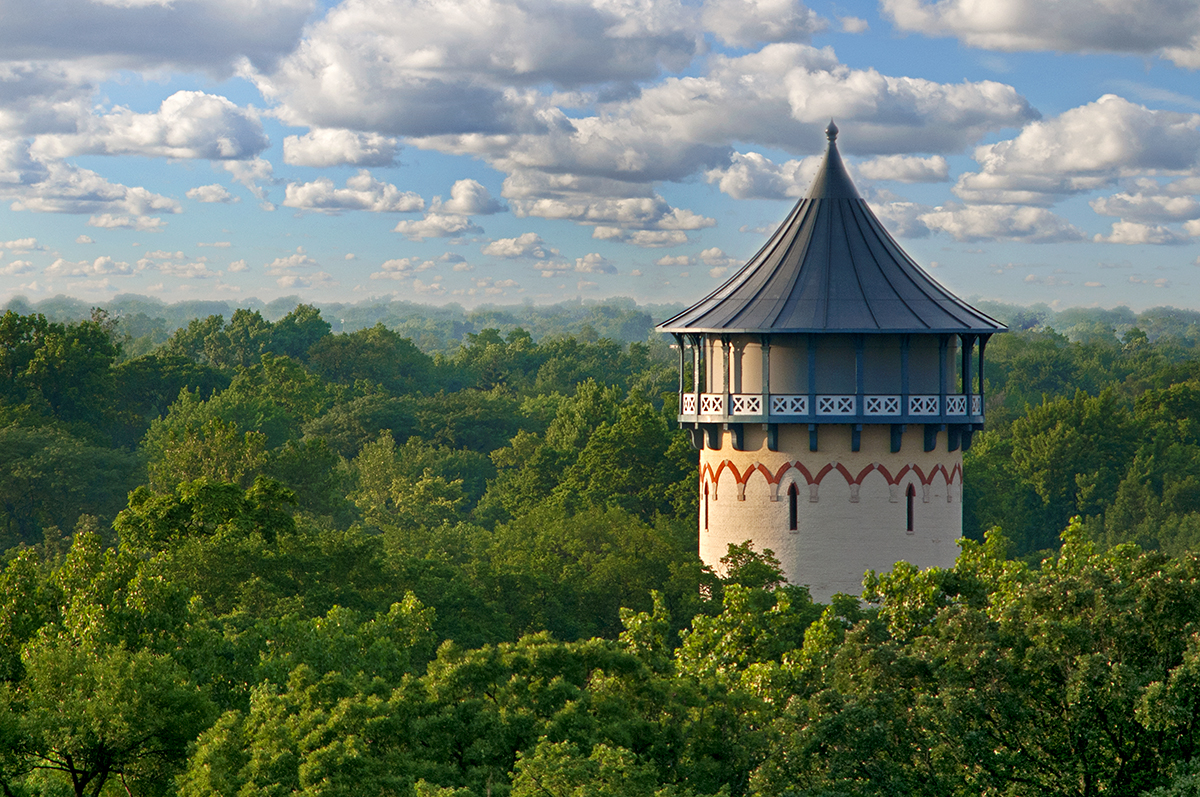 Riverside Water Tower; Yavin 4 Edition
About
Share
Purchase
Location

:

Riverside, Illinois
Share
I'm a huge fan of the original Star Wars movies.  The amount of useless Star Wars trivia that is bouncing around my brain should be enough to scare even Seth MacFarlane.  (On a side note, is there such a thing as useful Star Wars trivia?)  When I saw this image, I could only think of one thing: it looked exactly like Yavin 4 (one of the moons of the planet Yavin), the moon where the rebels made their base in the first film in the original trilogy.  You can see what Yavin 4 looks like here.
When I tell people this, I get one of two responses.  1) A big smile and furious nodding in agreement, or 2) a furrowing of one's brow and a small shake of the head.  There is no in-between.
As for the photo itself, I love the angle at which I shot the tower.  Sometimes you just need a different perspective on things. Shooting buildings from the ground is great, but shooting building from the tops of other buildings is even better.
I got this photo of the Riverside Water Tower (and Chicago suburbs) from atop a nearby structure, the Hoffman Tower in Lyons. I love the way it appears as though the Water Tower is the only building to burst through the canopy of tree tops.
One thing that it took me a while to get used to in this photo is the haze at the horizon. This is something that looks unusual… but only because it's rare that we are above the treeline at sunset. The silver lining of air pollution is that it looks great in camera when shooting at dusk. Now I know!
The photo dimensions listed reflect the size of the print, not the matte.
Other sizes are available.
Shipping is free!
For additional details, please read our recommendations.