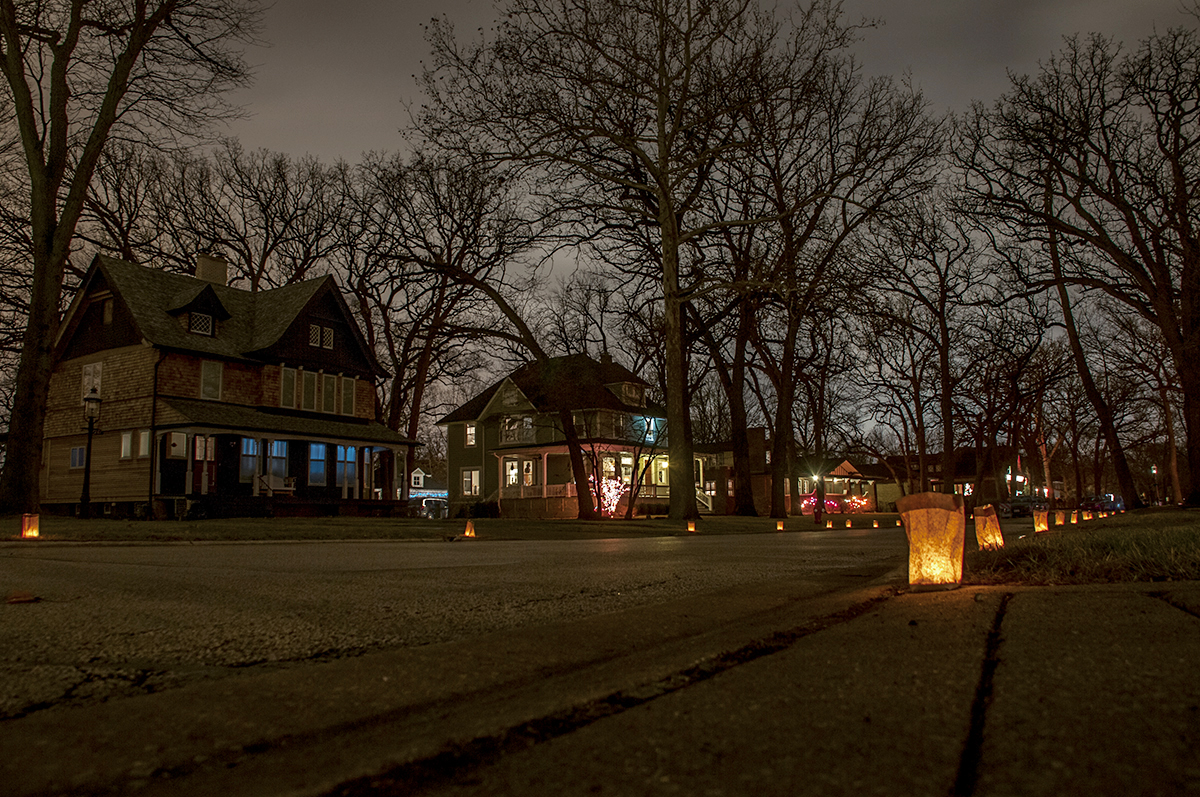 Scottswood Road Luminarias and Lights on Christmas Eve
About
Share
Purchase
Location

:

Riverside, Illinois
Share
One issue with shooting the Scottswood Road luminarias or, really, any small objects on the ground, is that they look positively miniscule when you shoot them from above.  The way to solve this issue is to get low.  And, since luminarias are a foot tall at most, this means getting really, really, really low.  Like lying-down-on-the-ground-in-the-gutter kind of low.  (So low that you have to start balancing your camera on the ground because your tripod can't get low enough).
I had my girlfriend watching out for traffic–a must any time you're lying down in the road to take a picture–and tried to ignore the things poking me in the side and the pool of water I was lying in.  The result is this spectacular photo.  Frankly, for this image, I might have tolerated being run over.
You can see another photo of the Scottswood luminarias here.
The photo dimensions listed reflect the size of the print, not the matte.
Other sizes are available.
Shipping is free!
For additional details, please read our recommendations.