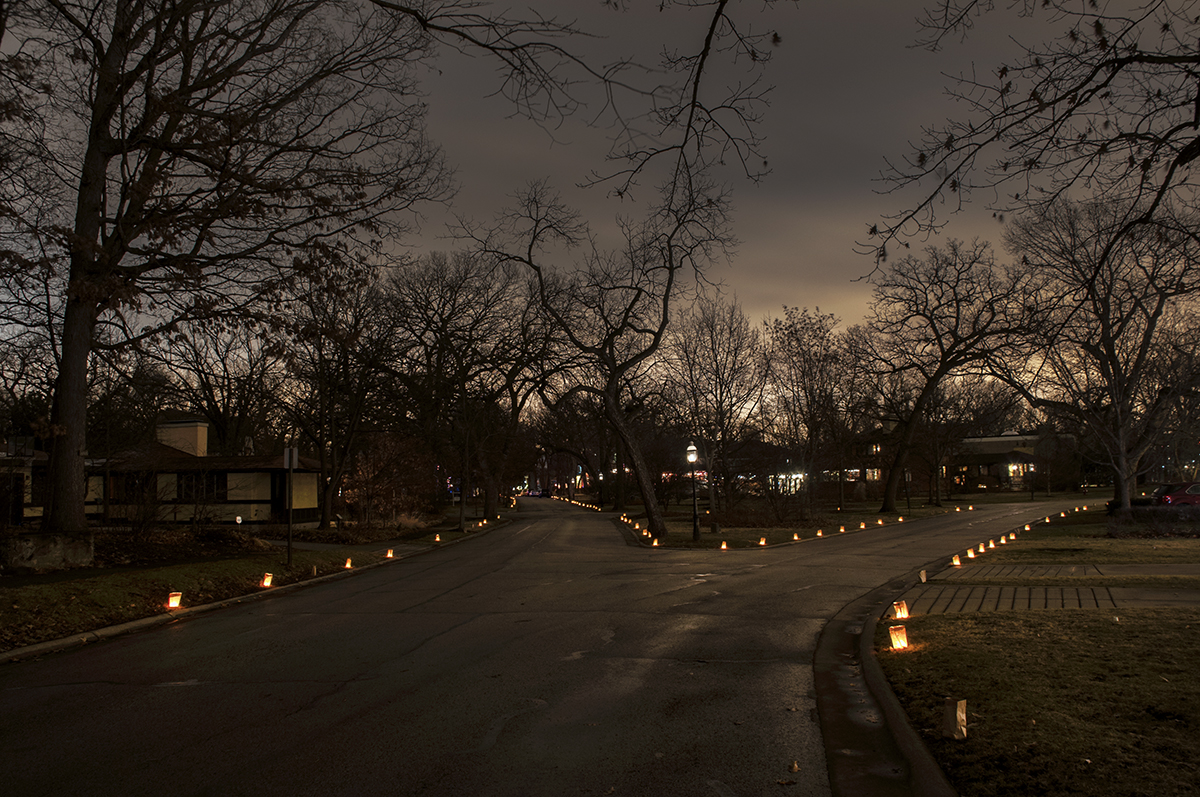 Scottswood Road Luminarias on Christmas Eve
About
Share
Purchase
Location

:

Riverside, Illinois
Share
One of the most quaint holiday traditions in Riverside is the way the residents of Scottswood Road, north and south, place luminarias along the curb at roughly 10 foot intervals.  The first time I saw it, I was in awe.  Quite literally, the luminarias go on as far as the eye can see.  Granted, this is because Scottswood Road curves, but the effect is not, in any way, diminished because of this.
For years, I've tried shooting this with what I will charitably call limited success.  Whether it's because it's too cold, too snowy, too late, too wet or I'm too drunk, the results haven't been good.  This year changed that.  It was 40 degrees outside, there wasn't a trace of snow anywhere and I was as sober as a bird.  The only element at play was a smidge of mist in the air that extinguished a lot of the eastern most luminarias.  Fortunately for me, the western side of Scottswood was ablaze with luminarias.  And *this* is precisely how beautiful that looked.
You can see another photo of the Scottswood luminarias here.
The photo dimensions listed reflect the size of the print, not the matte.
Other sizes are available.
Shipping is free!
For additional details, please read our recommendations.