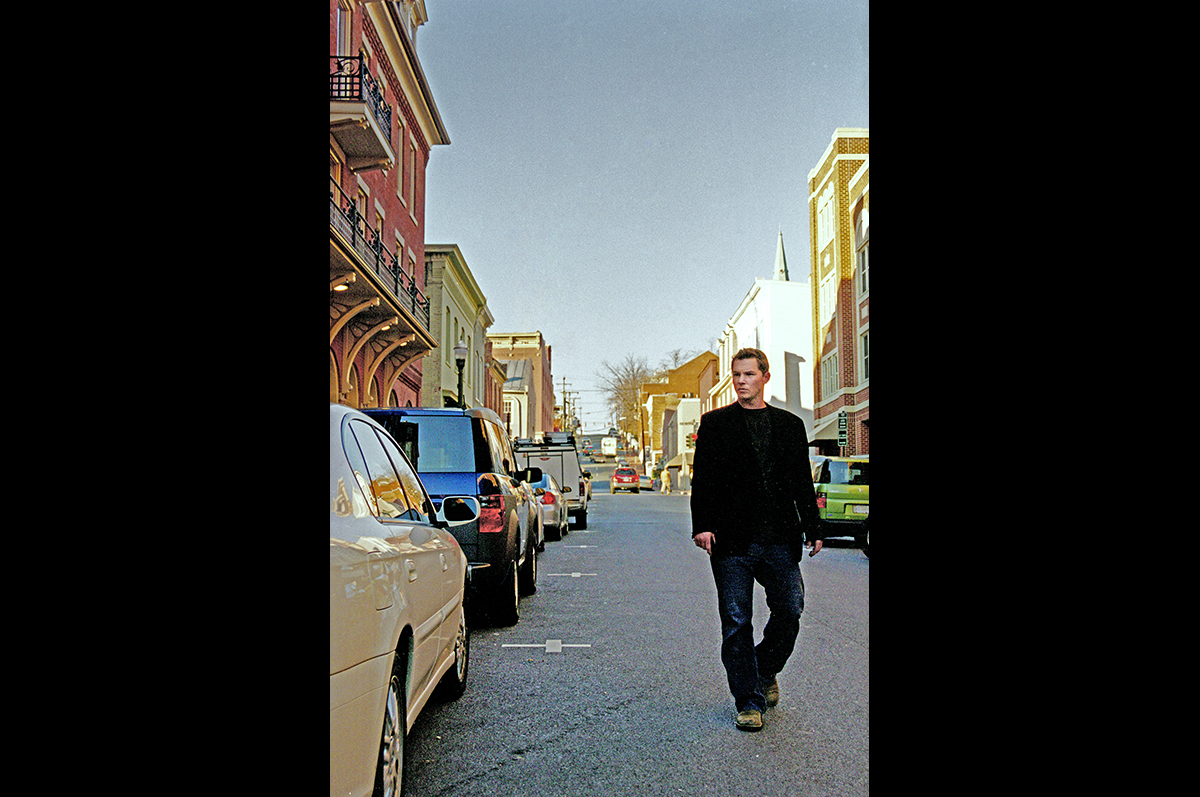 Shawn Hatosy
About
Share
Purchase
Model

:

Shawn Hatosy

Location

:

Staunton, Virginia
Share
Actor Shawn Hatosy was in Staunton, Virginia shooting a movie when I went there to shoot with him.  As an aside, ignore the 'U' in Staunton.  It's pronounced Stanton.
Staunton has a gorgeous downtown area that is rich with history.  When I arrived, I looked at the town's main hotel, the Stonewall Jackson Hotel, I nodded and thought, "Something important had to have happened there."  It just looks classic.  Against this backdrop, I shot Hatosy.  We were shooting later in the afternoon and by the time I took this image, direct light from the sun had all but disappeared.  As we headed back to Hatosy's hotel, I saw him walking in the street and decided to shoot him doing so.  It made for this rather remarkable image.
The photo dimensions listed reflect the size of the print, not the matte.
Other sizes are available.
Shipping is free!
For additional details, please read our recommendations.