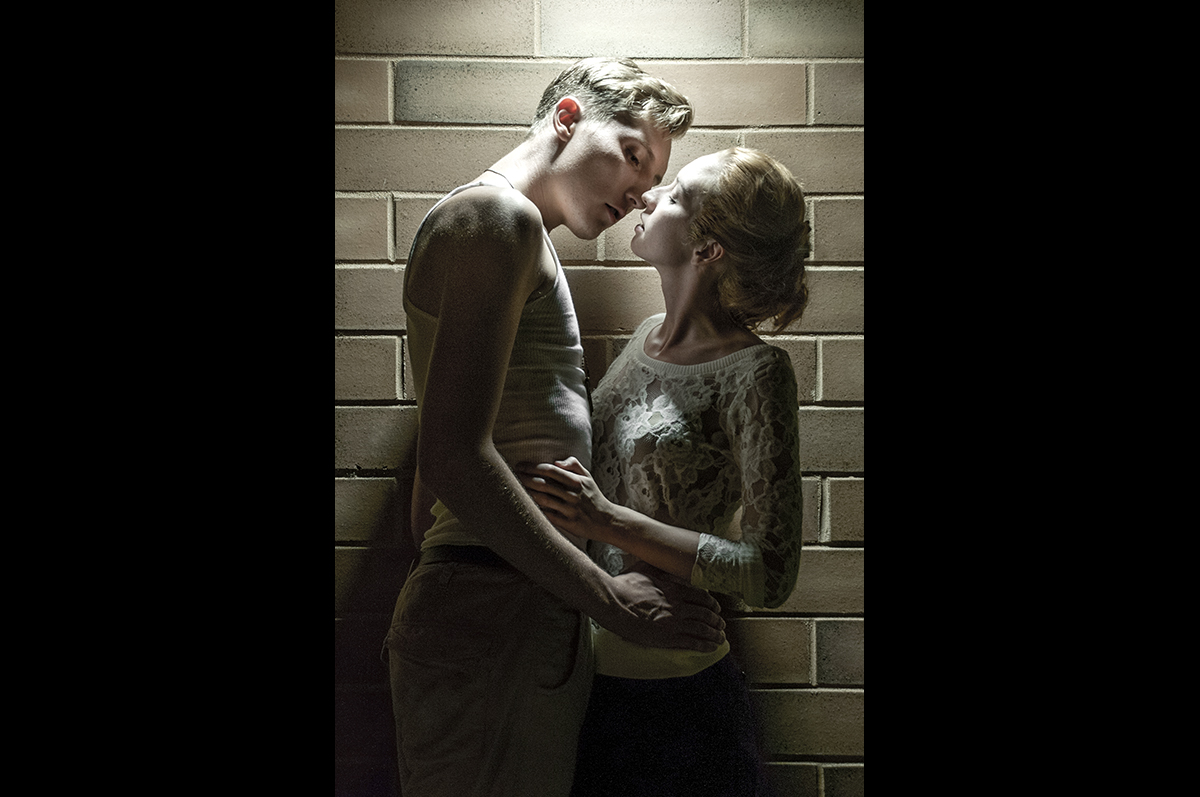 The Kiss
About
Share
Purchase
Model

:

Victor Kolyszko and Lauren Rebecca Roth

Location

:

Chicago, Illinois

Hair Styling and Makeup by

:

Val Kozlovitser

Wardrobe Styling

:

Twenty Seven and a Half
Share
There are two things worth noting about this amazing photo of Victor Kolyzsko and Lauren Rebecca Roth:
1) Victor and Lauren are both insanely tall.  Victor is 6'7″ and Lauren is 6'1″ (and wearing heels here).
2) We shot at this particular location and in this particular pose for about ten minutes.  This might not seem like an especially long time, but when you're acting like you're about to kiss someone–and never actually kissing them–and trying to hold that 'just about to' pose for ten minutes, it's pretty tough.
Every few minutes, I'd tell Victor and Lauren to regroup, shake their arms and then get back in the pose.  And in the end, I think they did an absolutely fantastic job of conveying that they are about to kiss.  It's what I see when I look at this photo and I was there, I know they never actually did.
There is a wider version of this photo of Victor and Lauren that captures a much different energy than this one.  I consider the two almost a pair.  You can see the other version here.
The photo dimensions listed reflect the size of the print, not the matte.
Other sizes are available.
Shipping is free!
For additional details, please read our recommendations.