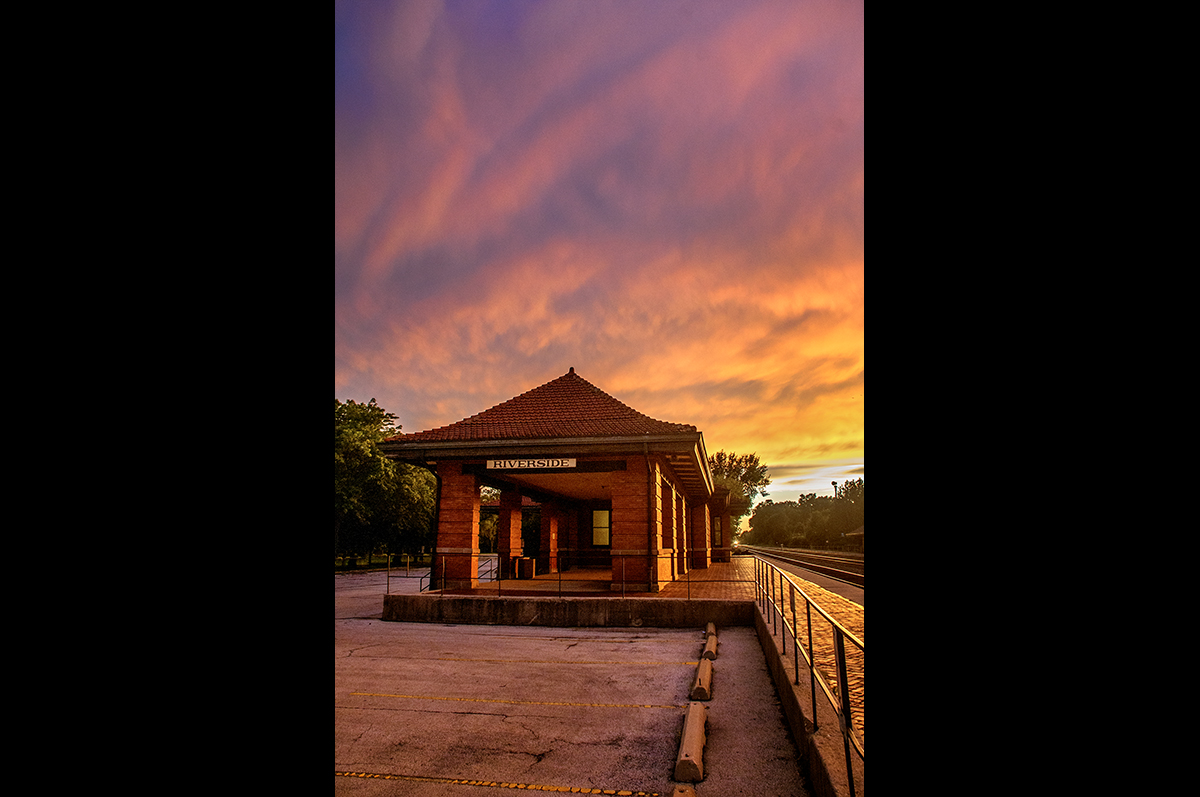 Taste the Rainbow
About
Share
Purchase
Location

:

Riverside, Illinois
Share
When people find out that I'm both a fashion photographer and a landscape (art?) photographer, they tend to assume that I shoot pictures every day of the week and then more on the weekends.  It stands to reason; if you're an accountant, you do go into the office every day.
For me, the truth is actually the opposite of that.  I'll shoot when I have things scheduled, at most a couple of times a week, but I never randomly pick up my camera and then venture outside to see what I can find.  I always shoot with a purpose.  If there's a huge storm rolling through, fog everywhere or, in the case of this image, everything outside is a weird shade of yellow/red, then absolutely, I'm there.  Otherwise, I'll be inside.
I mention this here because, contrary to popular belief, I didn't really do anything to this image in post to make it look like this.  This is the way the world looked the night I took it.  (I also shot this and this that night).  Bright yellow and pink!  As I am fond of noting, that's why I was out shooting in the first place!
The photo dimensions listed reflect the size of the print, not the matte.
Other sizes are available.
Shipping is free!
For additional details, please read our recommendations.