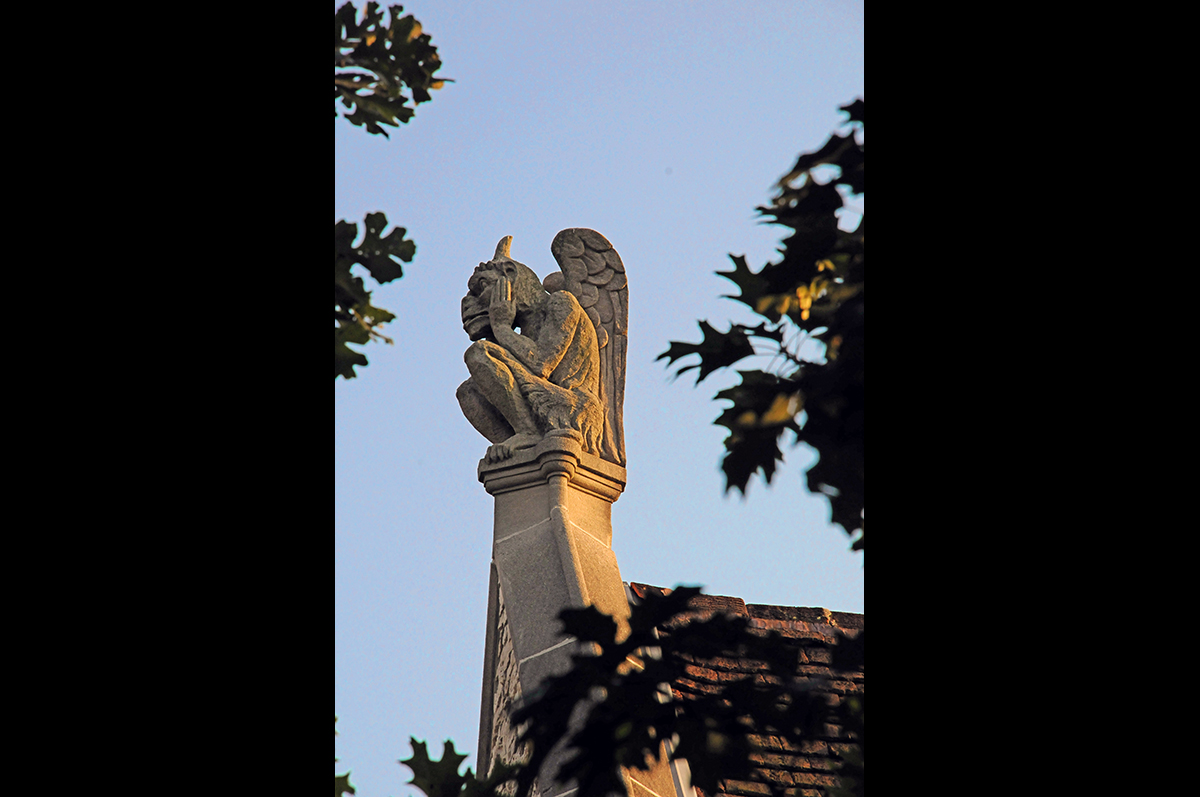 The Bored Gargoyle
About
Share
Purchase
Location

:

Riverside, Illinois
Share
I don't remember when I took this picture or what I was thinking about when I took it.  What strikes me about it now is the fact that the gargoyle looks bored.
At first, I thought it was a hear-no-evil gargoyle before I saw it wasn't covering its ears.  Then I thought it was a shocked gargoyle.  Maybe it's supposed to be, I don't know… but I can't escape the fact that this is a gargoyle that looks bored beyond belief.  It's possible that this is titled "Gargoyle in Calculus Class on a Nice Day".
The photo dimensions listed reflect the size of the print, not the matte.
Other sizes are available.
Shipping is free!
For additional details, please read our recommendations.