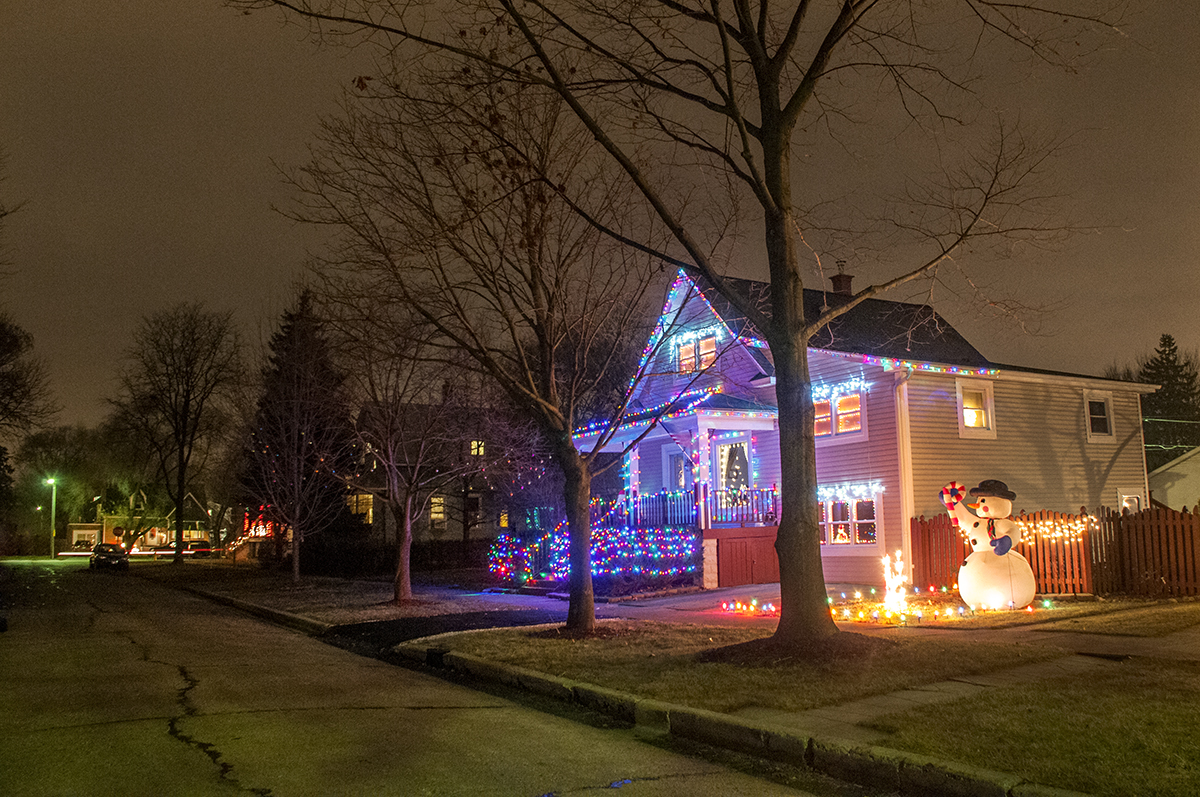 The Brookfield Hot Spot, Part 3
About
Share
Purchase
Location

:

Brookfield, Illinois
Share
I love this photo.  I love how, with the wide angle nature of it, the house is shown in its full natural setting.  I would have gone back even further to get an even wider view, but a Jeep parked on the street was preventing me from doing that.  Somehow, Jeeps always have a way of getting in the way my photography (see this photo as well).
One small thing that tickles me every time I look at it is the way the blue of the Christmas lights is reflected it the tar on the street.  When I first noticed this, my immediate reaction was to remove it in Photoshop.  Then, as I looked at it, I realized that I just couldn't do it.  It's an effect that I would never have considered that really adds something (however little) to the photo.
If you're interested in having your house photographed, contact me at 310.498.1680 and we'll set up an appointment.
The photo dimensions listed reflect the size of the print, not the matte.
Other sizes are available.
Shipping is free!
For additional details, please read our recommendations.