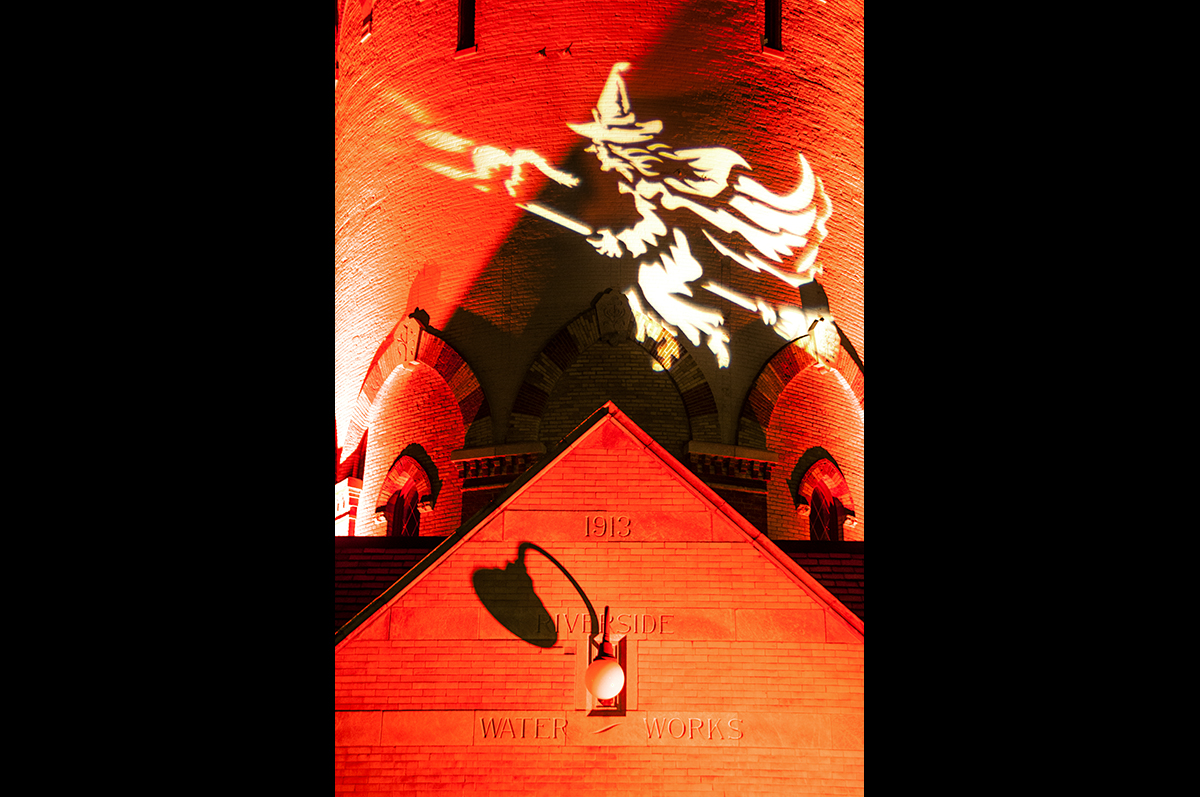 The Cat, The Witch and the Water Tower
About
Share
Purchase
Location

:

Riverside, Illinois

Water Tower Lighting By

:

Aaron Muir
Share
The Riverside water tower has specialty lights on it three times a year; the 4th of July, Halloween and Christmas.  For whatever reason, St. Patrick's Day and the wonderful green associated with it haven't yet cracked the rotation.  Next year, maybe…
The tower is given a base of color–for Halloween that color is orange–and then white designs are shined on top of that color base.  For whatever reason, the positioning of the white designs changes from year to year.  2014 marked the first time that I'd seen a design about the southeast door of the water tower.  (As an aside, I remember hearing rumors that the reason the designs weren't shined on the south side of the towers was that they freaked out a lot of the train engineers).  It created a fantastic opportunity to shoot the entrance of the Riverside Water Works and the witch on the tower.
There is a lot of color here, I will say that.
The photo dimensions listed reflect the size of the print, not the matte.
Other sizes are available.
Shipping is free!
For additional details, please read our recommendations.