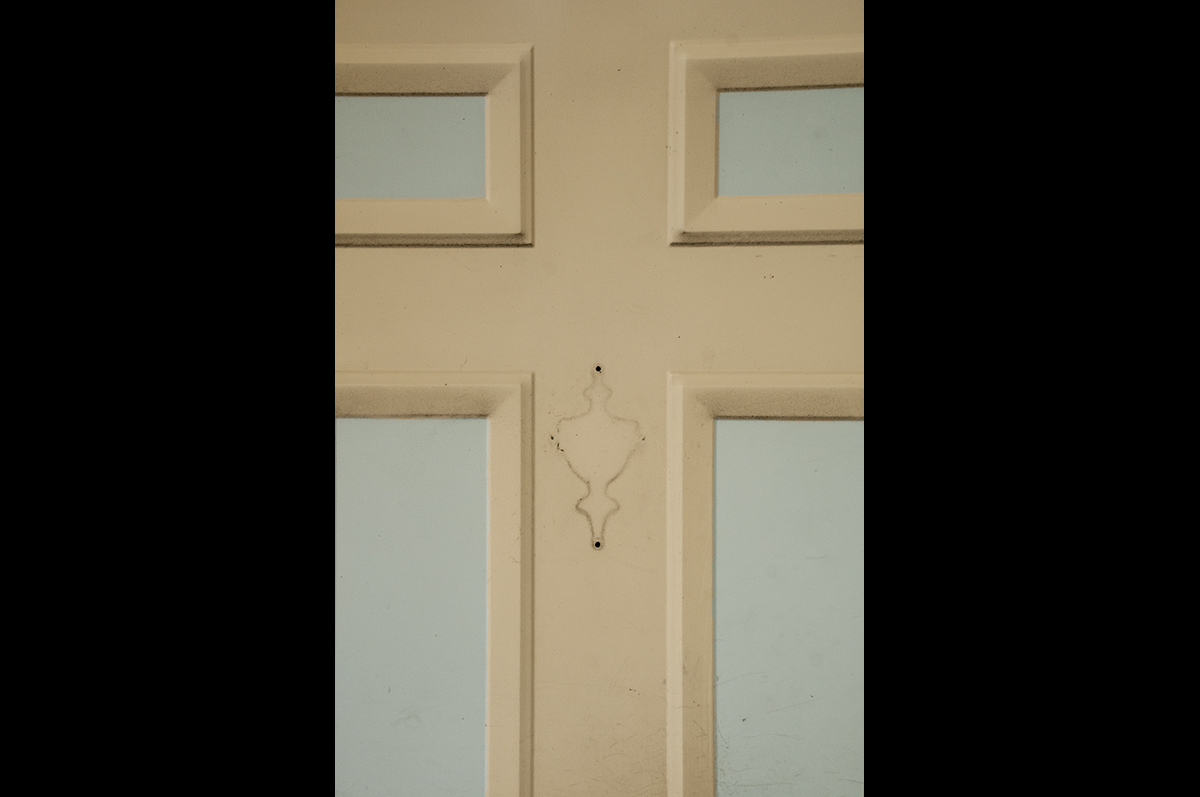 The Door Knocker
About
Share
Purchase
Location

:

Riverside Lawn, Illinois
Share
The people who formerly lived in Riverside Lawn left their refrigerators and ceiling fans behind, but took their door knockers.
I think what was most interesting about this (absent) door knocker is that it was on a garage door.  This part of the equation didn't hit me until I started to edit the photo.  They had a door knocker on the garage door!
The photo dimensions listed reflect the size of the print, not the matte.
Other sizes are available.
Shipping is free!
For additional details, please read our recommendations.