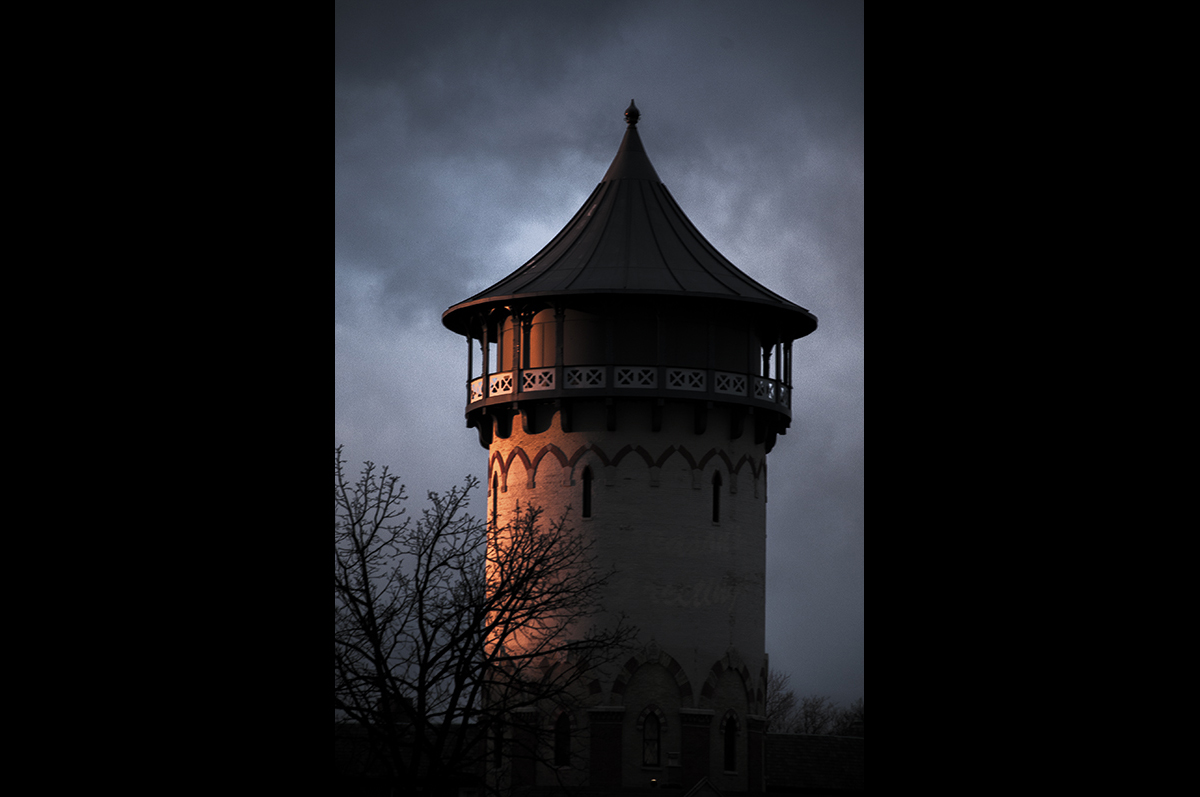 The Dramatic Tower
About
Share
Purchase
Location

:

Riverside, Illinois
Share
As a photographer, I tend to enjoy dramatic lighting.  Lots of shadows, bright spots of light in an otherwise dark landscape, that kind of thing.  Suffice it to say, I love Carol Reed's film, The Third Man, and Ansel Adams' photographers of the American southwest.
With this in mind, it's a little bit surprising to me that I haven't previously shot any images of the Riverside Water Tower that were dark and dramatic.  Riverside is a pretty shiny, happy place, but even so, it seemed odd.  I guess this particular photo had just fallen through the cracks.
Then I shot this image.  It was a stormy day at sunset and for a brief instant, a ray of sun poked through the grey clouds and shined down upon the west side of the Tower.  I only had time to shoot 2-3 images of this before the sun then disappeared.  And presto, I had my dark, dramatic image of the tower!
The photo dimensions listed reflect the size of the print, not the matte.
Other sizes are available.
Shipping is free!
For additional details, please read our recommendations.