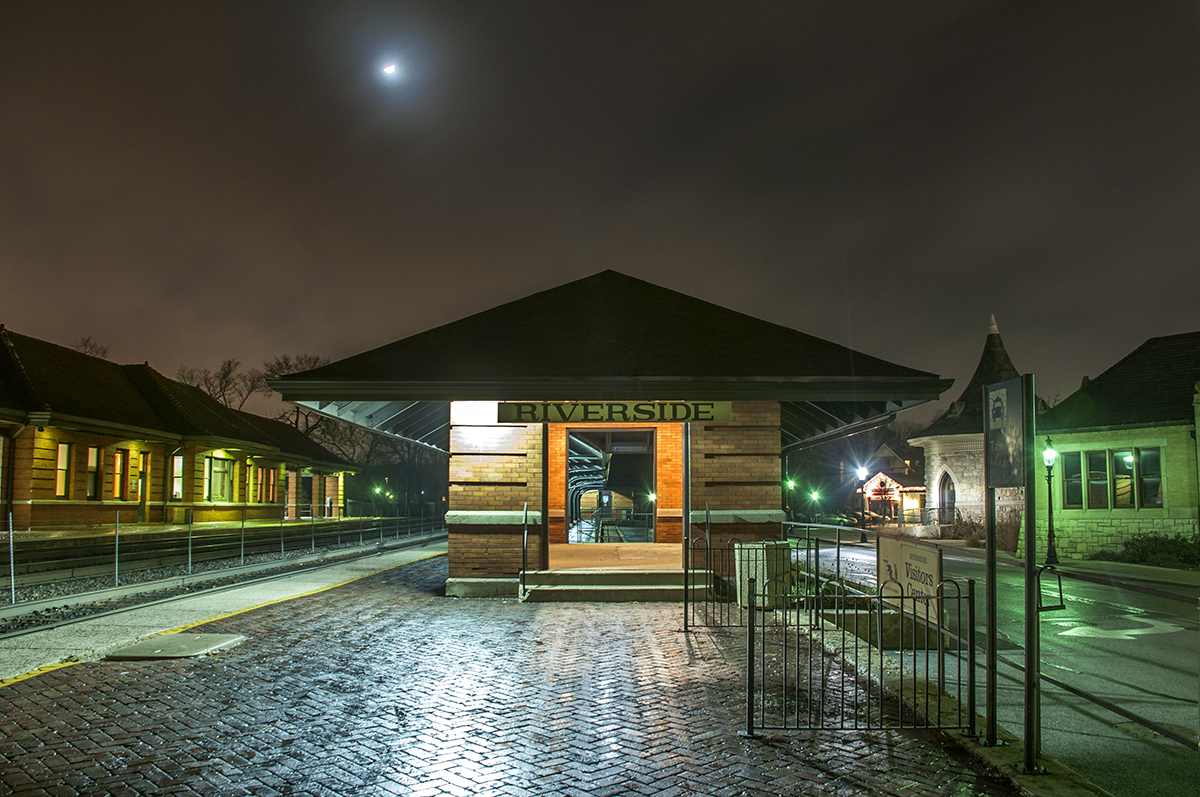 The Empty Visitor's Center
About
Share
Purchase
Location

:

Riverside, Illinois
Share
Every time I walk by the newly christened Riverside Visitor's Center, I am struck by the fact that I'm not sure what it is.  I wonder, from an architectural perspective, whether it's a building, a hallway, a dutch barn or something else.  Does a building need doors?  Or four walls?  Are the large openings doors?
When these thoughts have passed, I'm struck by the many different straight lines in the structure.  I love the way–from this angle–the way the front opening of the structure frames the back opening and the way that the back opening frames the door of the barbershop way in the distance.  That the light on the inside of the Visitor's Center makes the interior bricks bright orange is just icing on the cake.  Complete with a full moon and wet pavement, I really like the atmosphere of this photo.
As an aside, I'm still not sure whether this is the Riverside Visitor's Center with an apostrophe or the Riverside Visitors Center, plural.  After spending way too much time looking up this information, the results were inclusive, so I went with the apostrophe.
The photo dimensions listed reflect the size of the print, not the matte.
Other sizes are available.
Shipping is free!
For additional details, please read our recommendations.