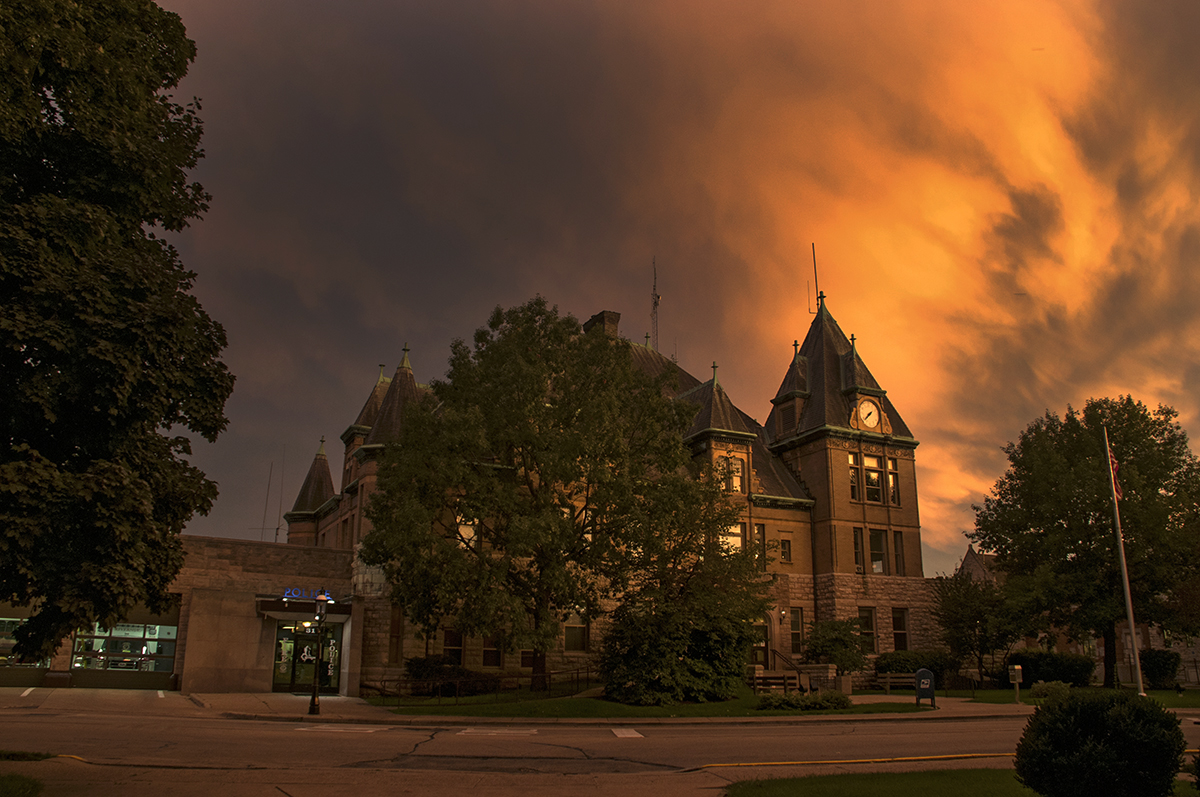 The Golden Age of the Riverside Town Hall
About
Share
Purchase
Location

:

Riverside, Illinois
Share
When shooting, Murphy's Law often seems to come in to play; if it can go wrong, it seems like it always does.  That's why when you catch a break, you take note of it and smile happily about it.
I mention that here because there isn't a single car parked in front of the Riverside (Illinois) Town Hall.  There are normally half a dozen cars parked in front of the town hall at night.  For whatever reason, this night no one was there.  It was a miracle!  I can't tell you how much better this looks sans cars that it would have if there'd been a Camry parked out front.  This is one break I'm truly thankful for!
On the photo side of things, I have to note that it really was this yellow outside when I shot the photo.  Possibly moreso.  It's why I was outside shooting in the first place.  Frankly, it's so yellow that when I uploaded the images I actually looked to see if I'd accidentally turned on some sort of sepia filter.  I hadn't.  If you are curious to know what a naturally aged photo looks like, this is it.
If you're curious to see what this photo would look like if it wasn't yellow outside, here's the answer.
The photo dimensions listed reflect the size of the print, not the matte.
Other sizes are available.
Shipping is free!
For additional details, please read our recommendations.