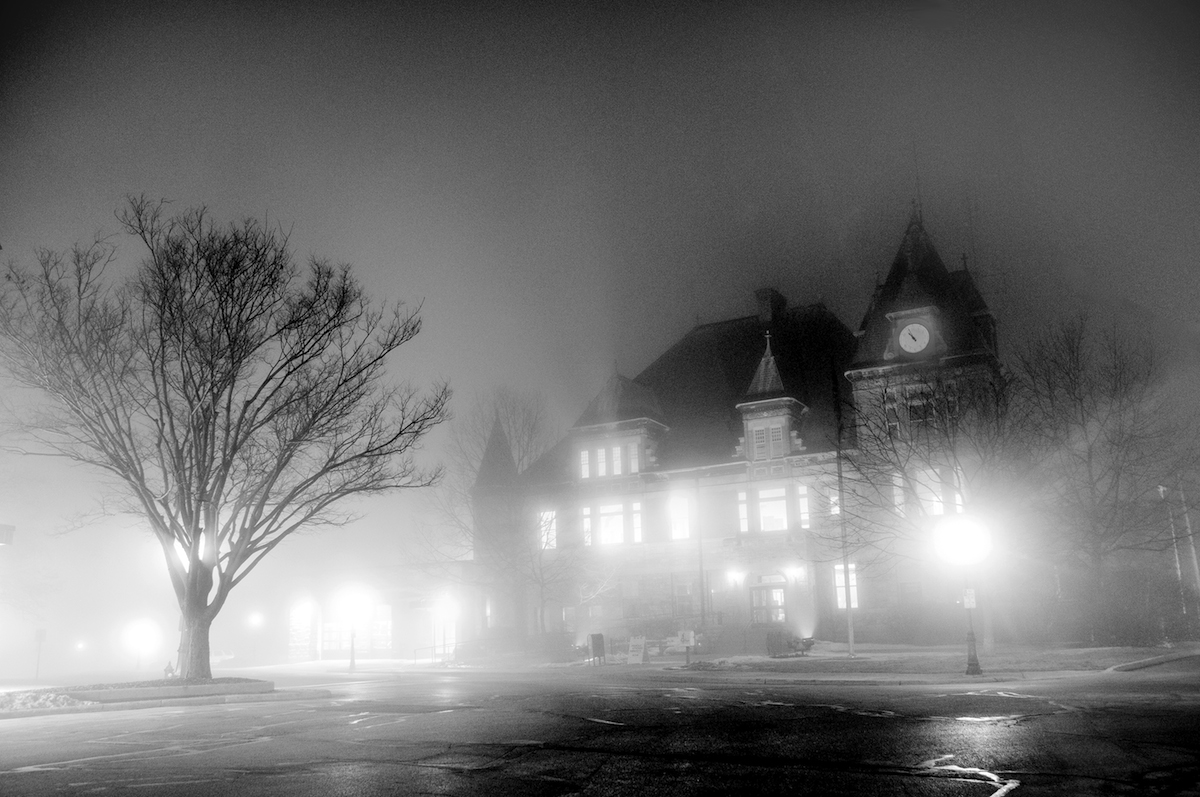 The Harry Lime Town Hall
About
Share
Purchase
Location

:

Riverside, Illinois
Share
This is a picture that has sat around for a while.  I took it a number of years ago, printed out one color copy of it, sold that copy and didn't think about it again.  Digging around in the deep recesses of my hard drives, I found the original copy of this photo and wondered what it might look like in black and white.  I removed the color, tweaked the contrast slightly and was left with this sublime image.
Thanks to the fog, the light from the street lights went everywhere, causing a mass explosion of light near the ground.  That light didn't reach the top of the town hall, rendering that part of the building a dark black.  You can almost see the reach of the street lights based upon the parts of the photo that are dark black… like that patch of street to the lower right.
I love the way this (new?) image looks.  It's like the Riverside town hall was dropped into a noir film from the 1940s.  If I could shoot everything that way, I think I'd be a happy man.
The photo dimensions listed reflect the size of the print, not the matte.
Other sizes are available.
Shipping is free!
For additional details, please read our recommendations.