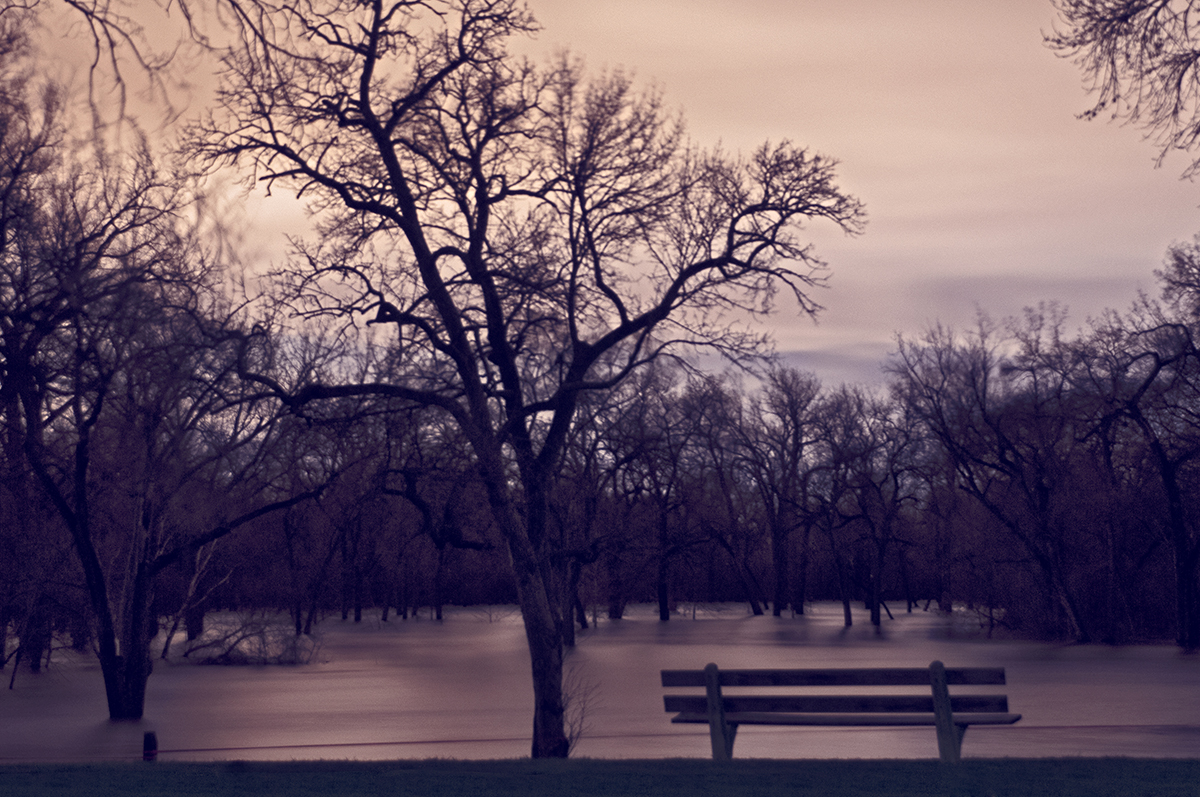 The Lonely Bench
About
Share
Purchase
Location

:

Riverside, Illinois
Share
I took this photo at night in Riverside, Illinois after the worst flooding that the Chicago area had ever seen.  Normally the bench is atop a ridge looking out at an enormous field of grass.  On this day though, the bench looks out upon the flood waters of the Des Plaines River.  If you're curious where the river normally flows, the easiest way to describe it is this: the trees are all normally on dry land.
There was a gentleness to the night when I shot this; it still feels weird looking at this scene without a breeze on my face.  Late at night, I look at this and wonder if the bench is looking out at the waters itself.
The photo dimensions listed reflect the size of the print, not the matte.
Other sizes are available.
Shipping is free!
For additional details, please read our recommendations.