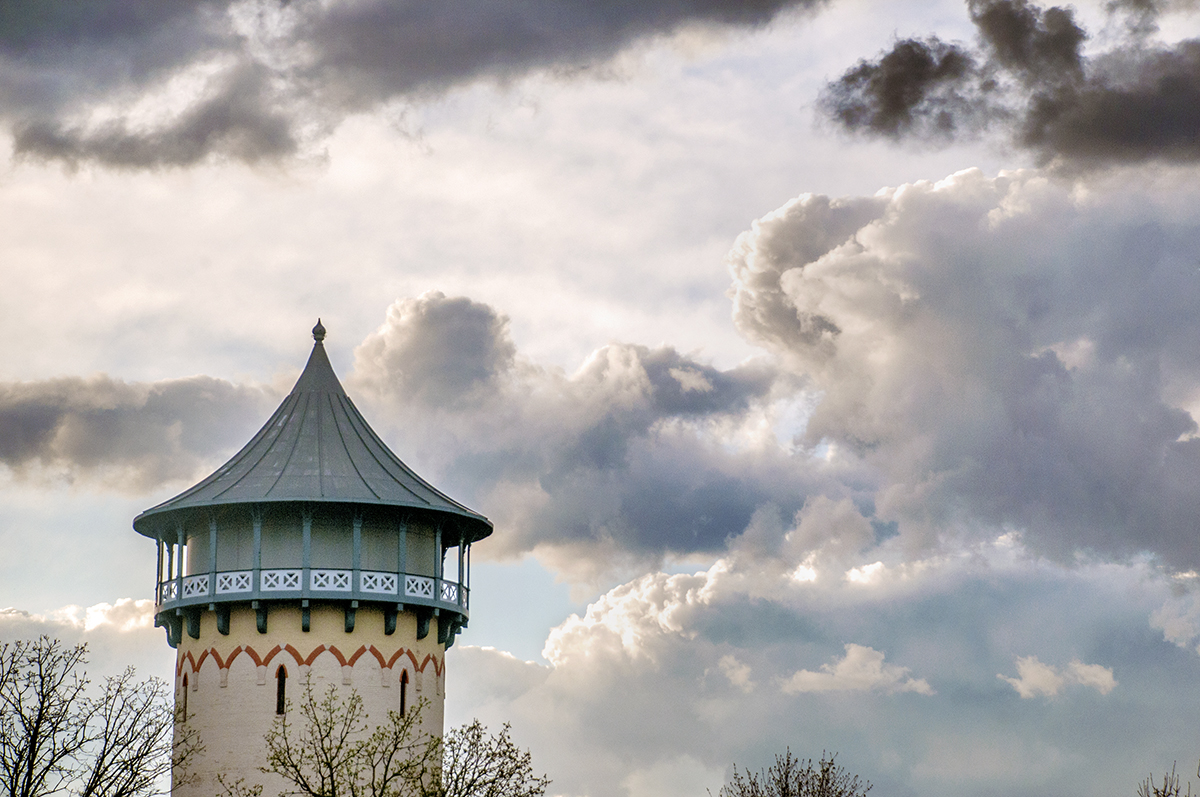 The Painted Sky
About
Share
Purchase
Location

:

Riverside, Illinois
Share
The sky is generally pretty boring photographically.  It's either blue or overcast and doesn't appear all that visually stimulating in camera.  It's why most of my images are grouped together on really crazy weather days; it's far more stimulating to the eye!
Classical painters didn't have to wait for such things though and it a lot of the more famous (outdoor) images of kings and generals, the skies are a thing of dramatic beauty.  Landscape painter, Albert Bierstadt, made a career from these types of settings.
I like this photo of the Riverside Water Tower because it appears in that type of setting.  The most boring element of this image is the subject, the water tower!  In the sky behind it, all hell is breaking loose!  There are crazy dark clouds, crazy light clouds, puffy clouds, small clouds and rain clouds.  It feels almost like the water tower is photo bombing a picture of a huge storm front coming in.  And there stands the tower, calm, unmoving and strong.  I definitely like the feel of this photograph.
The photo dimensions listed reflect the size of the print, not the matte.
Other sizes are available.
Shipping is free!
For additional details, please read our recommendations.