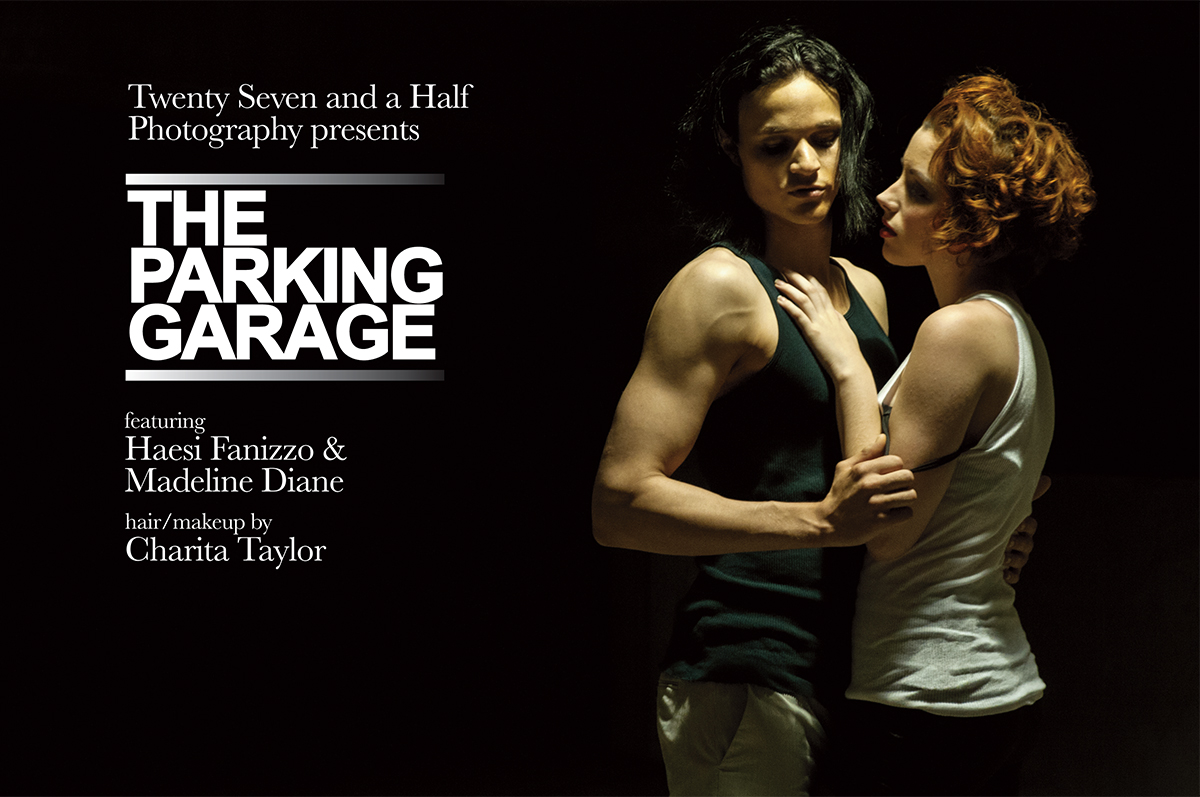 The Parking Garage Exhibit – Graphic #1
About
Share
Purchase
Model

:

Madeline Diane and Haesi Fanizzo

Location

:

Somewhere in the Chicago Suburbs

Hair Styling and Makeup by

:

Charita Taylor

Wardrobe Styling

:

Twenty Seven and a Half
Share
I'd seen the parking garage numerous times while driving past.  It wasn't abandoned per se, but it also wasn't used.  Chains were in place to keep cars from entering it.  I was always taken by the claustrophobic feel of the garage.  The ceilings seemed lower than usual and, at night, there were only pockets of light that shined down from the ceiling creating a beautiful Swiss cheese effect for wide shots.  With every beam in the structure visible, the shadows and lines created a near perfect backdrop of gothic mystery.
I contacted two very talented models I knew, Haesi Fanizzo and Madeline Diane, to shoot.  Together we went into the parking garage one evening to do a one-of-a-kind shoot: a fashion shoot at night in a dark building where we were going to only utilize available light.  The images we got were atmospheric and stunning.
The photo dimensions listed reflect the size of the print, not the matte.
Other sizes are available.
Shipping is free!
For additional details, please read our recommendations.