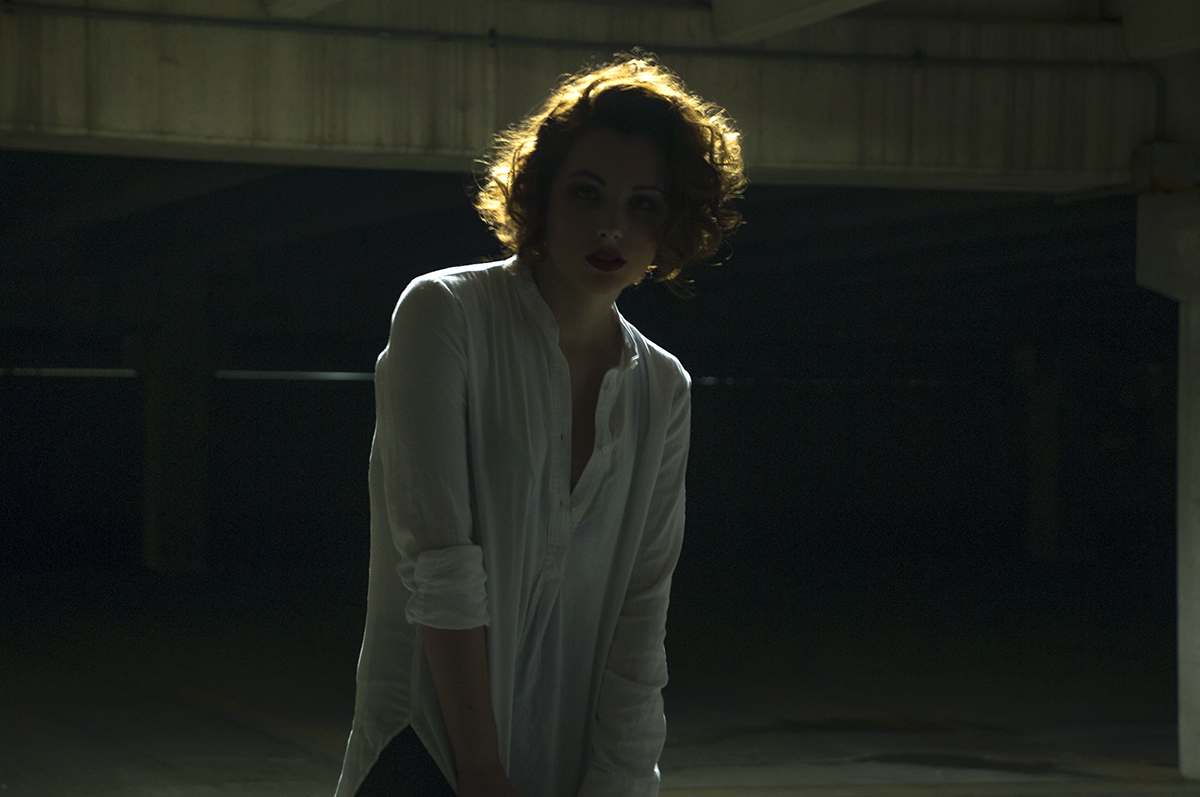 The Parking Garage Exhibit – Madeline Diane & Haesi Fanizzo Photo #13
About
Share
Purchase
Model

:

Madeline Diane and Haesi Fanizzo

Location

:

Somewhere in the Chicago Suburbs

Hair Styling and Makeup by

:

Charita Taylor

Wardrobe Styling

:

Twenty Seven and a Half
Share
I love almost everything about this photo.  I love the way Maddie's hair is back lit, I love the way the outline of her shirt is almost highlighted and I love her body language.  The only thing that drives me nuts about this picture is the fact that her right sleeve is rolled up and her left sleeve is not.  I literally shot this as she was rolling up her sleeves and the result is what you see.
One thing about this series that never ceased to amaze me was how I always wanted to make things darker.  Both on set and when editing.  Whenever I'd find myself asking what should come next in the process, the answer was inevitably, 'make it darker'.  To give you an idea of how this worked, I accidentally clicked the automatic color correction while working on this photo and got this result.  It not terrible per se, but it didn't fit with the rest of the series.  I clicked 'undo' and then vowed to make everything darker.  Batman would love me.
The photo dimensions listed reflect the size of the print, not the matte.
Other sizes are available.
Shipping is free!
For additional details, please read our recommendations.