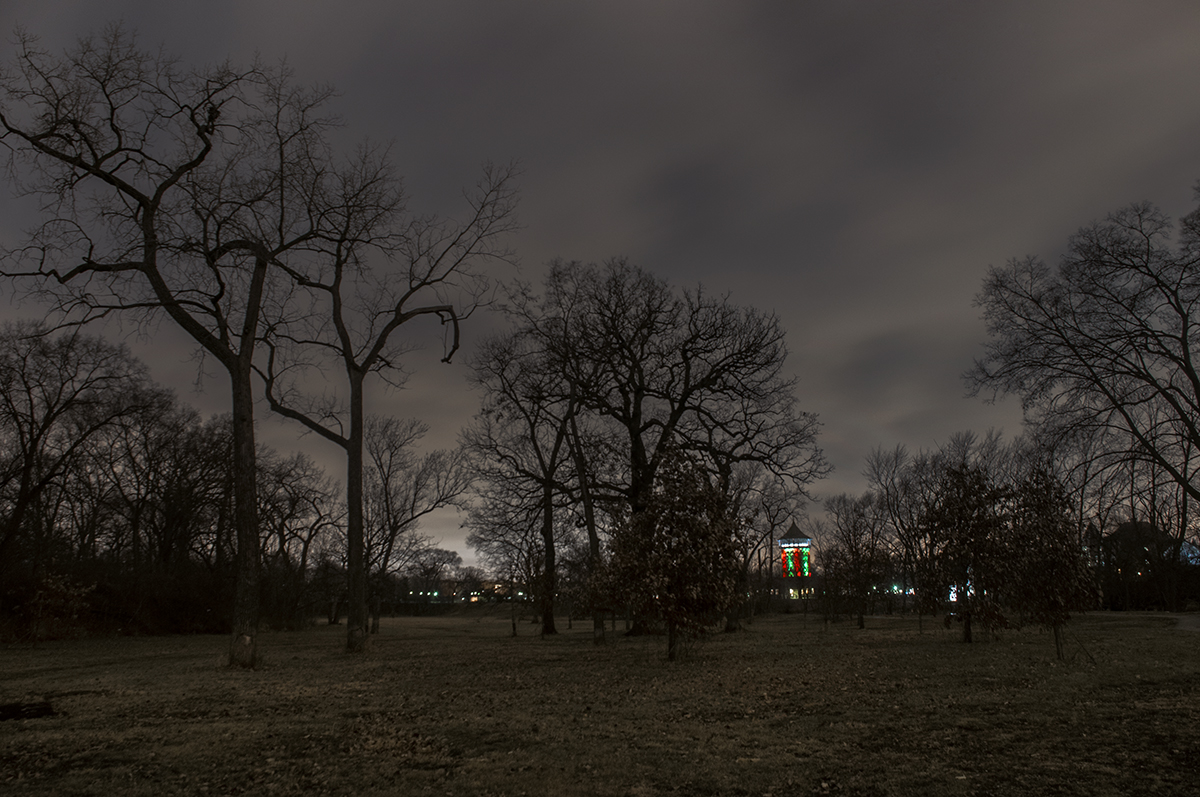 The Riverside Water Tower Through the Trees
About
Share
Purchase
Location

:

Riverside, Illinois

Water Tower Lighting By

:

Aaron Muir
Share
One of the benefits to shooting landscapes in the winter is that you get a lot of opportunities you would get at other times of the year.  With no leaves on any of the trees, you're able to see a lot further than you normally would and you get scenes, like this one, that just aren't present during the spring, summer or fall.
I was walking along the river one night and noticed that from a certain angle, the water tower was not only visible through the trees, but almost framed by them.  I'm always looking for new perspectives to shoot from and quickly grabbed my camera to take some shots.  As far as I can tell, this is the farthest you can get away from the water tower while on the ground and still have an unobstructed view of it.
The photo dimensions listed reflect the size of the print, not the matte.
Other sizes are available.
Shipping is free!
For additional details, please read our recommendations.