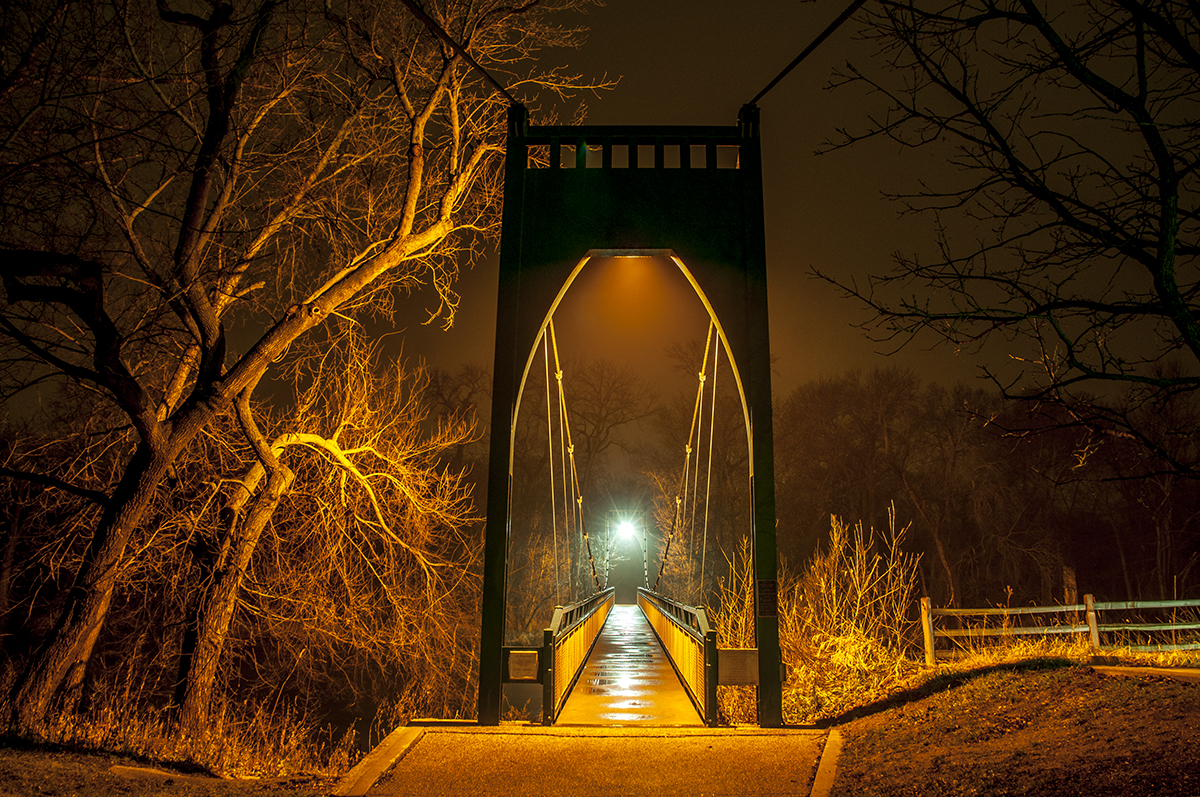 The Swinging Bridge at Night
About
Share
Purchase
Location

:

Riverside, Illinois
Share
The Swinging Bridge is a very vertical structure.  Sure, it extends across the river a long distance, but it's always taller than it is wide; in some places, probably ten times so.  As such, I don't take a lot of horizontal photos of it.
I feel like this photo works because the entrance way to the bridge feels almost like to door to another dimension.  It a looming and majestic pathway to another world… or Riverside Lawn.  The yellow of the bridge lights in the fog also paints the image with a unique atmosphere.  This might not be lifted out of Peter Jackson's Lord of the Rings films… but it certainly feels like it could have been!
The photo dimensions listed reflect the size of the print, not the matte.
Other sizes are available.
Shipping is free!
For additional details, please read our recommendations.