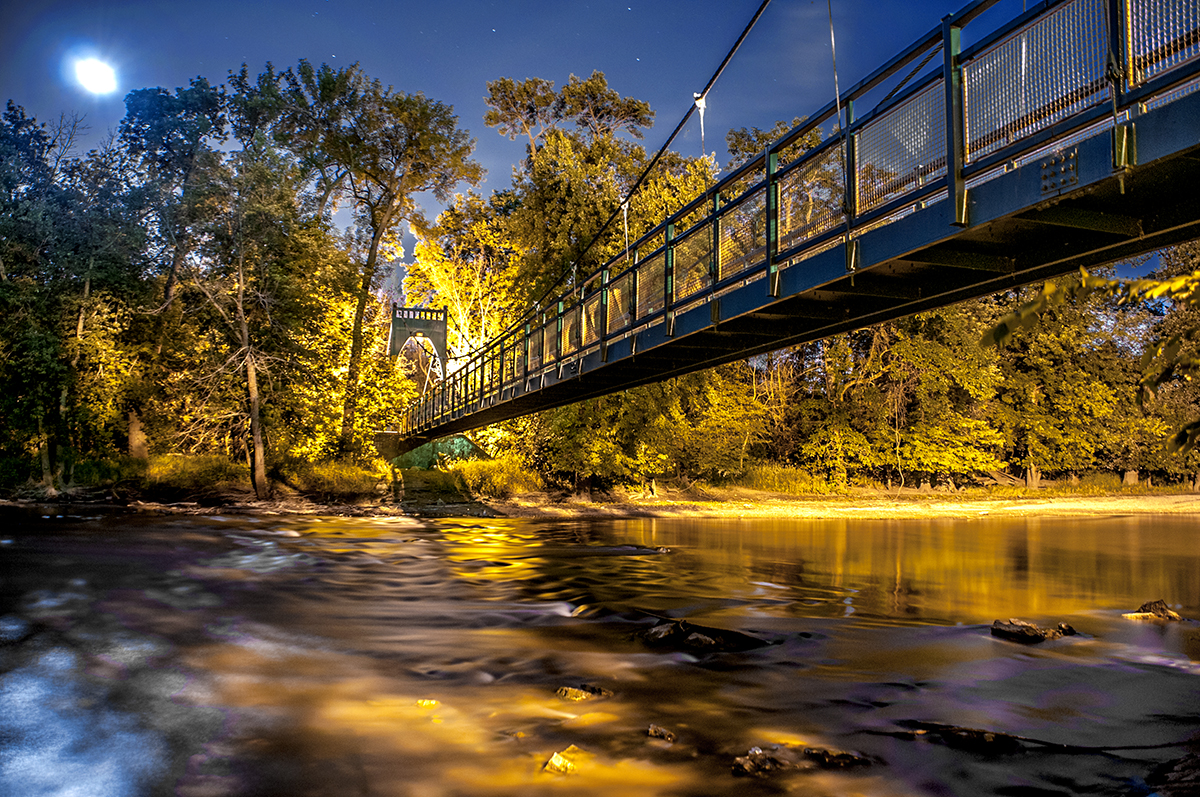 The Swinging Bridge at Night
About
Share
Purchase
Location

:

Riverside, Illinois
Share
I shot this photo just before midnight in the middle of July.  That big orb you see in the upper left hand corner?  That's the moon.  My shutter was open on this picture for a whopping 30 seconds.  That's how you turn the moon into a gleaming, bright object in the sky.
I got lucky while taking this photo because something–most likely an animal–triggered the motion sensitive light on the back of the bridge on the opposite side of the river.  Near the end of the exposure, the high intensity light went on and lit up the forest behind it beautifully (just look for the very bright spot on the trees to see its impact).  Had the light been on throughout the entire exposure, the photo would have been wildly blown out.  Happy accidents are always the best accidents.
The photo dimensions listed reflect the size of the print, not the matte.
Other sizes are available.
Shipping is free!
For additional details, please read our recommendations.