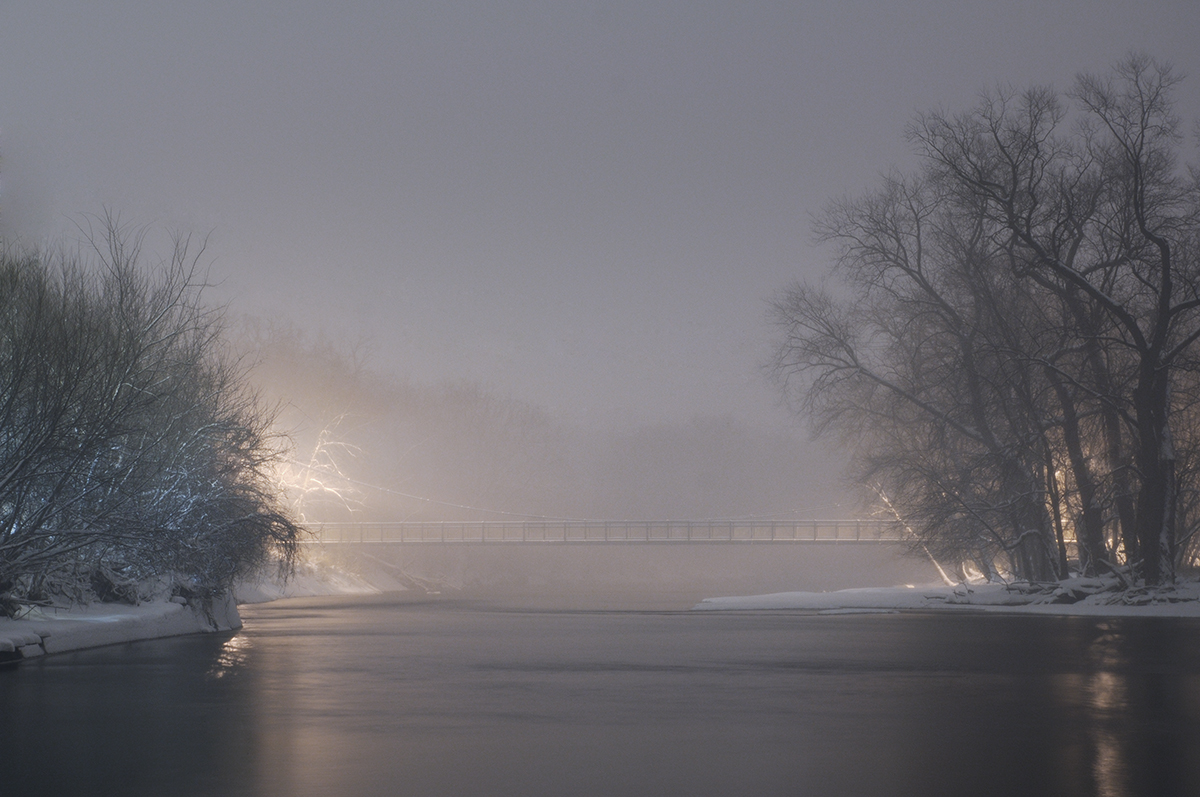 The Swinging Bridge of Khazad-dum
About
Share
Purchase
Location

:

Riverside, Illinois
Share
Every time I look at this photo, I'm instantly reminded of The Lord of the Rings' Bridge of Khazad-dum. (Where Gandalf memorably told the Balrog that he would not pass).
I took this photo late at night–2:00AM–in early March. It was one of those nights that seemed like it should have been a lot warmer than it actually was. The thermometer read 38 and it felt like 5.
The only trick to getting this shot was figuring out the right spot to shoot the bridge directly straight on. And that required me standing in calf deep (melting) snow with tree limbs poking me in the back. But it all ended up being worthwhile. I don't think that the swinging bridge has ever looked more majestic.
The photo dimensions listed reflect the size of the print, not the matte.
Other sizes are available.
Shipping is free!
For additional details, please read our recommendations.