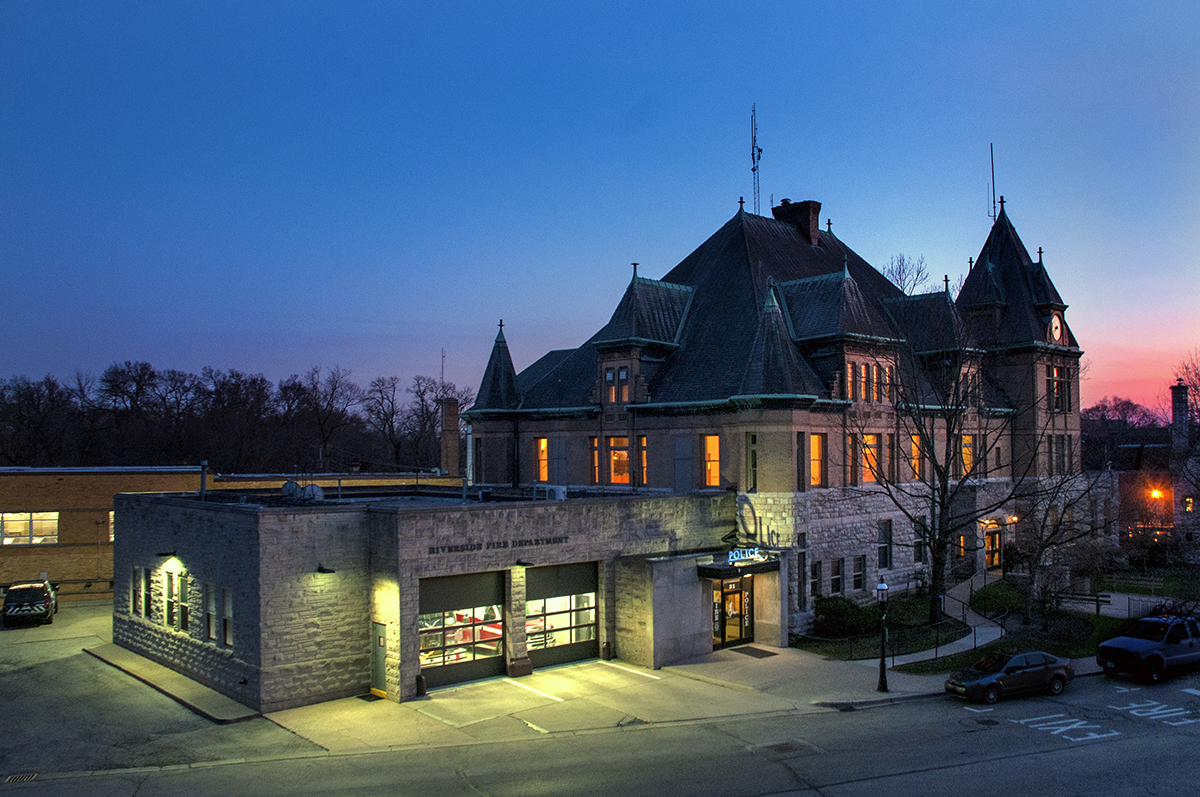 The Town Hall at Sunset (Wide)
About
Share
Purchase
Location

:

Riverside, Illinois
Share
One element of this photograph that I find extremely unique is the sheer volume of different light types in it.
The human eye is miraculous in the way it can process lights and darks as well as different color temperatures simultaneously.  Cameras have not yet caught up to this.  They don't blend the things together smoothly the way we do in our heads.
Thus, in this photograph of the Riverside town hall, we have the light inside the yellow brick building to the left, the left outside the fire department, the light inside the town hall, the light from inside the police station, the exterior light on the library (to the right), the pink of the sunset, as well as the blue for the rest of the sky.  There is a lot at work here!
The photo dimensions listed reflect the size of the print, not the matte.
Other sizes are available.
Shipping is free!
For additional details, please read our recommendations.