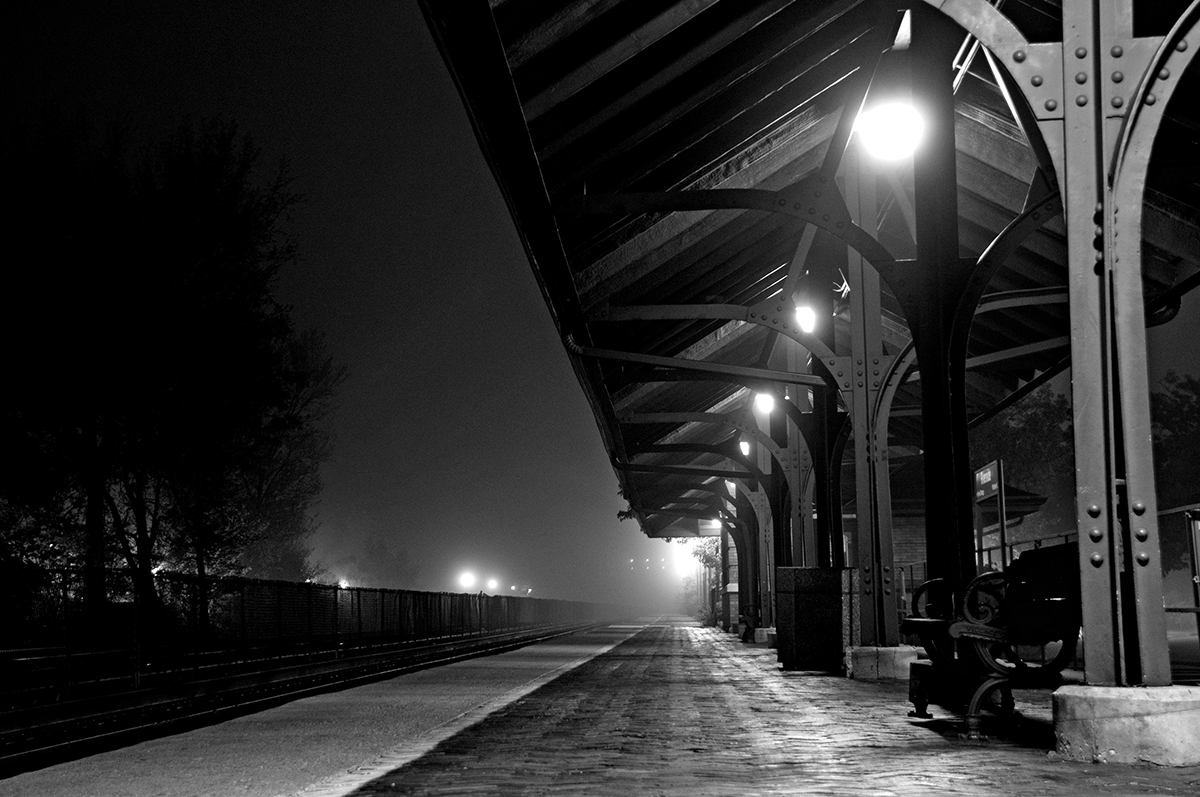 The Train Station at Night
About
Share
Purchase
Location

:

Riverside, Illinois
Share
I really do need to do a better job of coming up with titles for my photos.  That's for sure.
I took this photo very late at night–near 3:00AM–after I had awakened to see a layer of thick fog covering the area.  At the risk of repeating myself, I love any and all black and white photos that are reminiscent of Carol Reed's The Third Man.  This particular photo could well have been lifted from The Third Man press kit.  I deepened the blacks a bit and brightened the whites a smidge to add to the atmosphere here.  You won't ever see a soft black and white photo of mine.  They are contrasty chasms of dark black and very light white.
The photo dimensions listed reflect the size of the print, not the matte.
Other sizes are available.
Shipping is free!
For additional details, please read our recommendations.