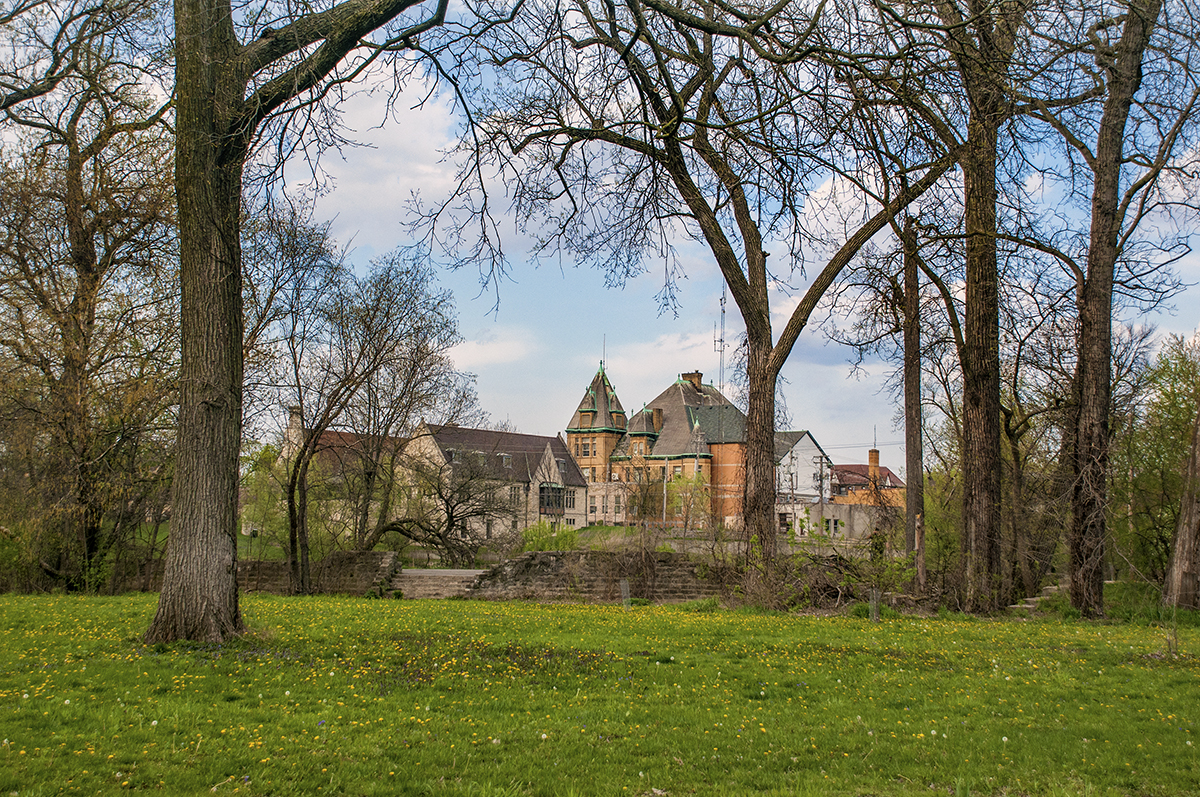 Village (Hall) in the Forest
About
Share
Purchase
Location

:

Riverside, Illinois
Share
The older I get, the more I like dandelions.  This is possibly because dandelions are bright, yellow and happy; a sign that winter is officially over and spring has arrived.  It's also possible that it's because I don't have a lawn to take care of.  C'est la vie.
The field in Riverside to the west of the swan pond is awash in dandelions for about a week in the spring.  (And the week after that, it's awash in dandelion fuzzies).  I love shooting there during that time period, in and amongst the flowers.  They add warmth to every image I take.
While walking on the west side of the field, I happened to see that there was one position where the Town Hall and Library were clearly visible through the trees by the river.  It gave me the opportunity to shoot this photo, with the dandelions in the foreground and the wonderful architecture of the Riverside Town Hall and Library in the background.  It's hard to look at this photo and not think positive thoughts!
The photo dimensions listed reflect the size of the print, not the matte.
Other sizes are available.
Shipping is free!
For additional details, please read our recommendations.