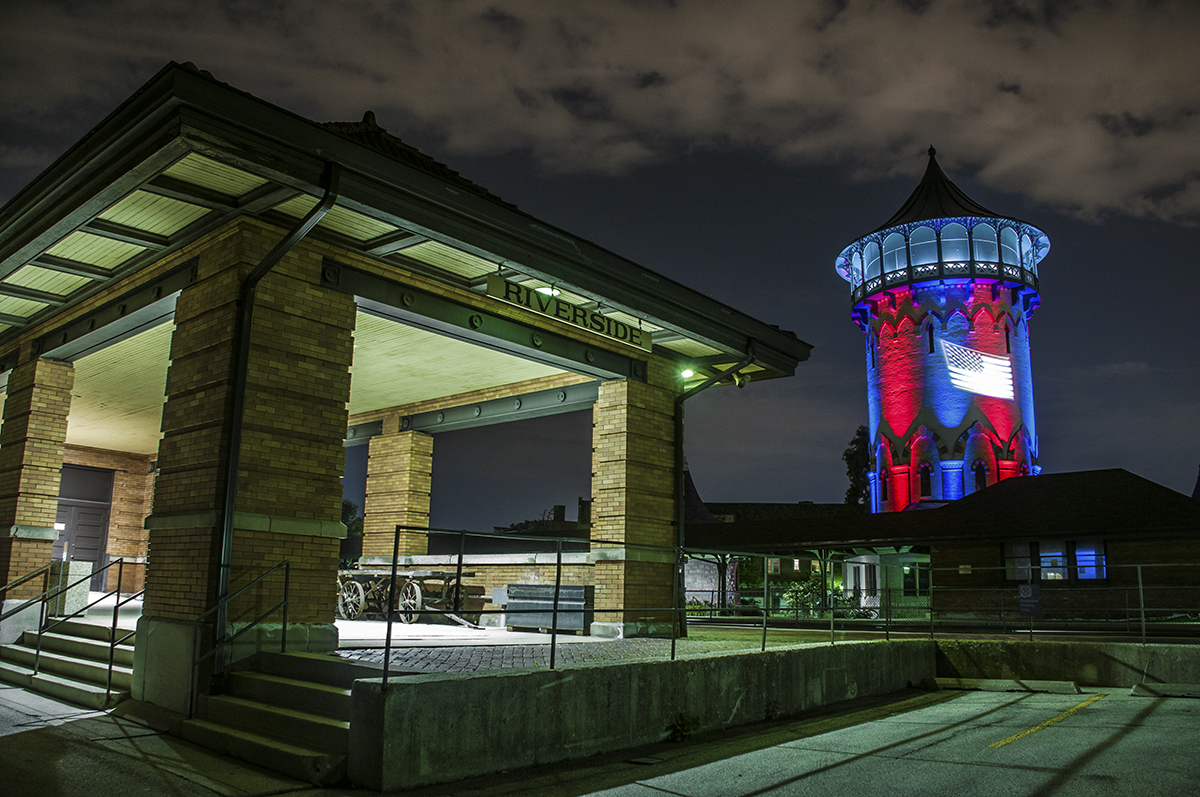 Water Tower Lights on the 4th of July
About
Share
Purchase
Location

:

Riverside, Illinois

Water Tower Lighting By

:

Aaron Muir
Share
On a technical note, there are so many different types of competing light in this photo, it's rather amazing to me that it isn't wildly off in color.  The tower lights are one type, the lights in the building in the background are another, the lights in the foreground of the train station are another and the lights in the background of the train station are yet another.  The lights are blue, yellow, green and white, respectively.  One of these days I will get around to figuring out why the Riverside street lights give off a greenish glow.
The photo dimensions listed reflect the size of the print, not the matte.
Other sizes are available.
Shipping is free!
For additional details, please read our recommendations.