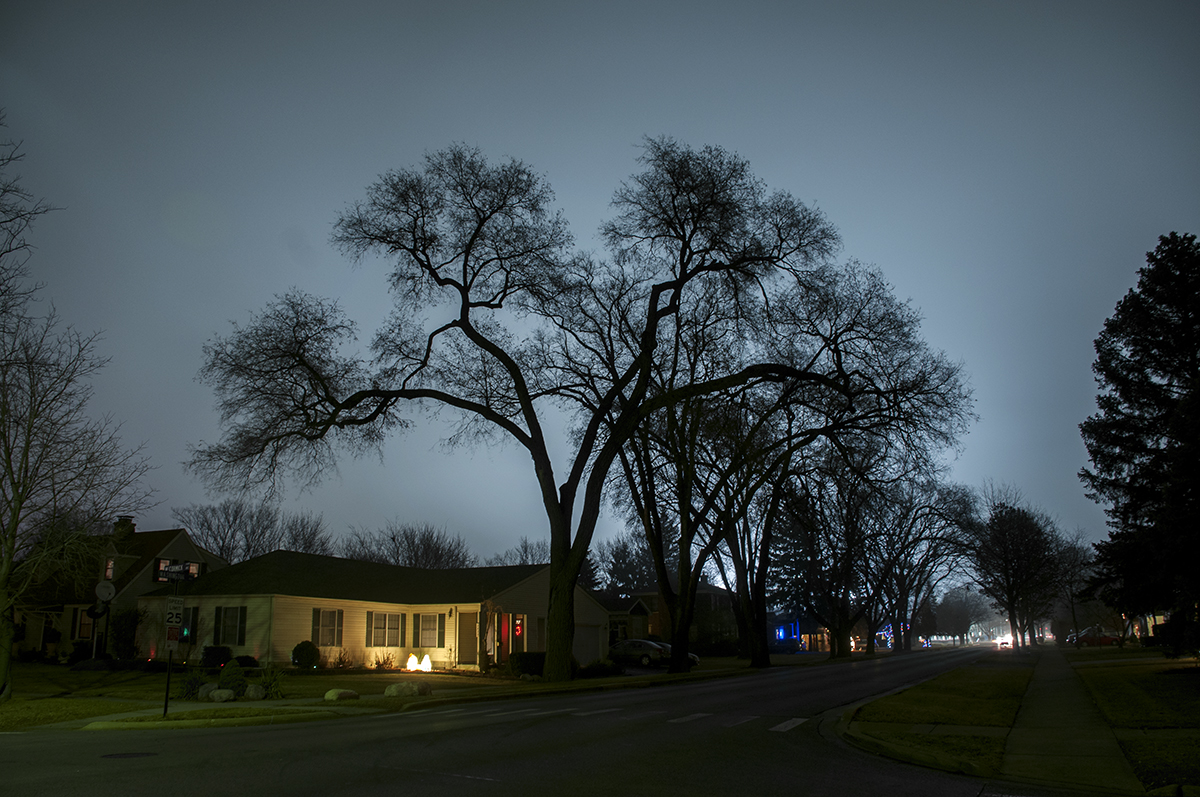 White Night Sky
About
Share
Purchase
Location

:

Brookfield, Illinois
Share
I'm always on the lookout for interesting combinations or weather and/or light.  Snow is good, but snow during bright sun is great.  Well, in this particular case, I met up with fog and stadium lights.  It was a match made in heaven.
I don't think I'm breaking any news when I say that the one element of night that is always there is darkness.  Frankly, I'd probably be breaking news if I suggested the opposite were true.  I got lucky here because, thanks to a local football stadium's lights being on during the fog, everything within about six blocks of the stadium had a bright white sky.
It was spectacular.  And I just couldn't get enough of it.  It gave an ethereal feel to an otherwise mundane setting… and let's be honest, that's all I'm looking for.
The photo dimensions listed reflect the size of the print, not the matte.
Other sizes are available.
Shipping is free!
For additional details, please read our recommendations.