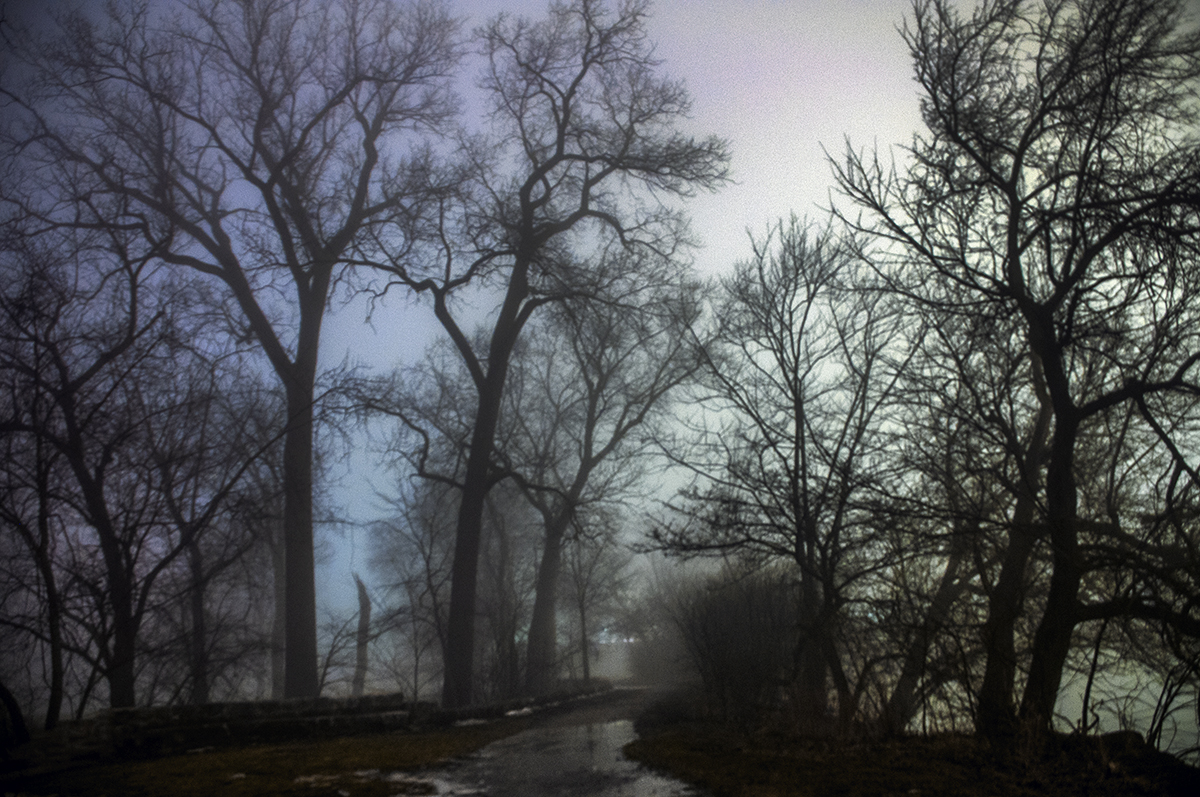 Winter Path at Night
About
Share
Purchase
Location

:

Riverside, Illinois
Share
You wouldn't know it to look at this photo, but it was almost pitch black when I shot it.  My shutter was open for an amazing 41 seconds.  It was so dark, I literally couldn't focus my camera.  The auto focus wouldn't work because the camera couldn't sense any light sources to focus on and manual focus was even worse since I couldn't see anything through the viewfinder.  As such, I was forced to just guess.  With that in mind, I'm happy that this didn't turn out to be a blurry mess.
One thing I love about shooting long exposure shots at night is that I never have any idea how they will turn out.  This shot took that concept to the next level because I had no idea whether it would come out in focus either.  When I look at it now, what strikes me is the way that the fog is different colors; blue to the left and green to the right.  I can't say I know why that's the case, but it does make the photo look intriguing in a way it wouldn't have been otherwise.
The photo dimensions listed reflect the size of the print, not the matte.
Other sizes are available.
Shipping is free!
For additional details, please read our recommendations.